Piercing the Corporate Veil: How to Avoid Personal Liability for Business Debt?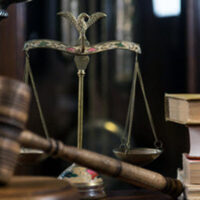 As any business owner in Georgia may know, a corporation's "veil of protection" shields owners and shareholders from personal liability. However, Georgia courts may still be able to "pierce the corporate veil" to hold members of the corporation and shareholders personally liable for business debt.
It is essential to consult with an Atlanta business litigation attorney to help you avoid being held personally liable for the business debt in Georgia. Schedule a consultation with our attorney at Carroll Law Firm to discuss your options.
When can Georgia courts pierce the corporate veil?
A court may be able to pierce the corporate veil when it can demonstrate proof that:
The corporation in question is an alter ego of its owners or shareholders; or
Failure to hold the business owner or shareholders personally liable would lead to fraud or injustice.
The alter ego doctrine
Under the "alter ego doctrine," there must be convincing evidence that the owners or shareholders used the corporation for personal dealings while disregarding the needs of the business.
Georgia courts consider many factors to establish an alter ego, including:
Commingling of funds. The court will investigate whether the business owner or shareholders have used company money to pay for personal things unrelated to the business. This is known as the commingling of funds. Tip #1: Owners and shareholders can avoid personal liability for business debt by refraining from using company funds to pay personal bills.
Inability to stick to formalities. Under Georgia law, all members of a corporation must stick to formalities after forming the corporation. Failing to record the entity's actions or doing it improperly can make it difficult for business owners and shareholders to distinguish between personal decisions and decisions made for the corporation's benefit. Tip #2: Observe all business formalities when running your corporation.
Undercapitalization. Finally, the court will examine the corporation's capital and assets to determine whether the owners and shareholders have used an adequate amount of funds to pay for the foreseeable fees and expenses from operating the business.
Fraud or injustice
In many cases, courts can pierce the corporate veil by proving that holding owners and shareholders personally liable for business debt would help prevent fraud or injustice.
What happens if a court pierces the corporate veil?
If a Georgia court pierces a company's corporate veil, the owners and shareholders can be held personally liable for business debts. In other words, when this happens, creditors will be able to go after the business owners' and shareholders' personal assets, including properties, automobiles, bank accounts, investments to satisfy the business debt.
However, courts may only impose personal liability on owners and shareholders when there is no actual separation between the business entity and its owners and shareholders and/or the company engaged in wrongful or fraudulent conduct.
If you are worried about personal liability for corporate debts, do not hesitate to speak with a knowledgeable business litigation attorney in Georgia to help you avoid personal liability for business debt. Let our detail-oriented attorney at Carroll Law Firm review your case and determine whether the court could pierce the corporate veil in your particular situation. Call 404-816-4555 for a case evaluation.