Things To Consider Before Filing an Atlanta Medical Malpractice Claim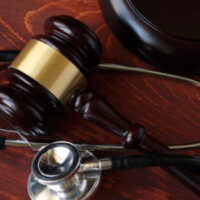 No one expects to get injured when visiting a hospital or medical facility or receiving treatment from a medical provider. However, the reality is that medical errors are common. Over one million people are estimated to be harmed yearly by medical mistakes in U.S. hospitals. Research indicates that more than 250,000 people in America die every year because of medical errors. Some of the most common medical errors include medication errors, missed or delayed diagnoses, errors related to anesthesia, delays in treatments, and surgical errors. While some errors are unavoidable, the reality is that most medical errors are preventable. Most medical errors occur due to negligence on the part of healthcare providers. Fortunately, you have legal options after suffering harm due to a medical professional's negligence. You have the right to file a medical malpractice claim and recover financial compensation.
Before proceeding to file an Atlanta medical malpractice claim, there are several things your attorney must consider. Below, we look at four crucial things you and your attorney need to consider before filing an Atlanta medical malpractice claim.
1.) The Parties to Sue
Before filing your medical malpractice claim, the first crucial thing to consider is who you should sue. Many medical malpractice cases fail because a victim sues the wrong party. A qualified medical malpractice attorney can assess your case and determine which medical providers are liable for malpractice.
2.) The Cost of a Medical Malpractice Claim
Legal action can be expensive, and you are never guaranteed to win. You are never assured that you will receive the compensation amount you are seeking. Typically, your attorney will advance the legal costs on your behalf. Also, in most cases, you will not be required to pay back the law firm those legal costs if you do not recover compensation.
The good news is that most medical malpractice lawyers work on a contingency fee basis. This means a lawyer and their law firm bear legal costs and only recover their fees if (and after) they secure compensation for the client.
3.) The Evidence You Have
You must prove medical negligence to recover compensation in an Atlanta medical malpractice case. This entails showing a breach of the standard of care, causation, and damages. To successfully prove your case, you need strong evidence. You must prove that: (1) the defendant's action or inaction fell below the applicable medical standard of care, and (2) the defendant's negligence is what caused the injury or death. Therefore, it is vital that you consider how much evidence you have and the strength of your evidence before filing a medical malpractice claim.
4.) Your Time Limits
Another vital thing to consider regarding an Atlanta medical malpractice claim is your time limits. It is important to remember that there is a time limit for filing a medical malpractice claim in Atlanta. Generally, in Atlanta, you have two years from the date of the malpractice to file a medical malpractice claim. However, under some circumstances, you have a longer period of time to file. Speak with a skilled medical malpractice attorney to determine if you are still within the time limit for filing your case.
Contact an Atlanta Medical Malpractice Attorney
If you have any questions, contact our skilled Atlanta medical malpractice attorney at Carroll Law Firm.
Source:
hbr.org/2022/04/4-actions-to-reduce-medical-errors-in-u-s-hospitals#:~:text=an%20estimated%201.2%20million%20are%20harmed%20each%20year%20by%20medical%20errors%20made%20in%20U.S.%20hospitals