3 Tips For Winning Your Georgia Medical Malpractice Claim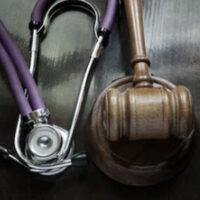 After suffering an injury due to the negligence of a hospital, doctor, or another healthcare professional in Georgia, you may be eligible to file a medical malpractice claim and recover compensation. Winning a medical malpractice case can be challenging for several reasons. However, an experienced medical malpractice attorney can help you file your medical malpractice claim on time and build a strong case that can ensure you recover the compensation you deserve. Apart from retaining a skilled medical malpractice attorney, the following are four other tips on how you can win your Georgia medical malpractice claim:
Keep Medical Records
You need to obtain and preserve your medical records. While your attorney will obtain copies of your medical records in discovery, medical providers have been known to withhold critical documents in the discovery process of litigation.  Therefore, you should obtain copies of your medical records directly from your medical provider as soon as possible. You should also save copies of the bills and receipts related to all relevant medical care. Medical records can help you prove that you suffered your injury due to medical malpractice. They can help you prove the severity of your injury and how much damage you have suffered due to your injury.
Document How Your Life Has Changed
Keeping a record of how your injury has changed your life can help you win your medical malpractice case. You can keep a journal for your attorney (meaning it will be privileged). For example, if your injury has caused a change in your daily routine, ensure you note that. Keep notes of all doctor visits and daily challenges. Documenting how your life has changed because of your injury can help you prove why you deserve the compensation you are asking for.
Be Thorough with Your Attorney
Your attorney needs your assistance and cooperating in building your medical malpractice case. This is particularly important during the discovery process, where you will be required to answer written questions, gather and produce certain documents, and prepare for your deposition. It is critical that you take these tasks seriously and be very thorough and detailed in responding to discovery requests. Failure to be honest and thorough can seriously damage an otherwise winning case.
Contact an Atlanta Medical Malpractice Attorney
If you suffered an injury due to the negligence of a hospital or medical professional in Georgia, our Atlanta medical malpractice attorney at Carroll Law Firm is here for you. We can help you win your case and recover the compensation you deserve. Contact us today to schedule a consultation.
Source:
ncbi.nlm.nih.gov/pmc/articles/PMC2628513/#:~:text=The%20injured%20patient%20must%20show,and%20(4)%20resulting%20damages