6 Examples of Unfair Competition Against a Business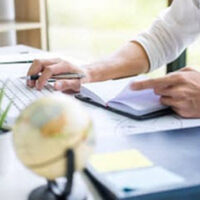 Many companies across Atlanta and across Georgia encounter unfair competition on a daily basis, but only a tiny percentage of them take legal action to protect their interests and punish the other company that uses wrong, deceptive, or fraudulent business practices to gain a competitive advantage.
It can be frustrating to see your competitors engaging in unfair competition practices. For some companies, these illegal and wrongful behaviors and activities can cripple their business to the point that the company falls apart.
Do not let this happen. Take action as soon as you notice that your competitors are engaging in unfair, deceptive, or fraudulent conduct to get the upper hand. Talk to our Atlanta unfair competition attorney to protect your interests while avoiding exhausting and unreasonably costly litigation.
What is Unfair Competition?
Unfair competition is a common cause of business litigation lawsuits in Atlanta and elsewhere in Georgia. Unfair competition occurs when another business gains a competitive advantage or attempts to do so by using deceptive, unfair, wrong, or fraudulent business practices.
Luckily, there are federal and state laws that protect businesses from unfair competition practices. However, that often means that the victimized business needs to file a lawsuit against the company that engaged in unfair competition activities.
Examples of Unfair Competition Activities
These are the most common examples of unfair competition practices in business litigation:
Trademark infringement
Product disparagement (making false claims about a competitor's product)
Stealing a competitor's trade secrets or confidential information
Trade dress violation (copying the physical appearance of a product from a competitor)
Breach of a restrictive covenant
Misrepresentation of the source of a product (reverse passing off)

Are You Protected from Unfair Competition Practices?
State laws in Georgia mainly govern unfair competition, though such issues as copyrights and trademark infringement are regulated by federal law as well.  Both consumers and business owners are protected from unfair competition practices by the Federal Trade Commission (FTC). The FTC investigates alleged unfair methods of competition when unfair, wrong, or deceptive conduct causes damage to businesses or consumers.
Unfair competition activities are also prohibited by Georgia's Fair Business Practices Act (FBPA). Contact our Atlanta unfair competition attorneys from Carroll Law Firm to discuss your options if your business has been hurt by your competitors' fraudulent or deceptive activities. Call at 404-816-4555 today.