Common Injuries Caused By Anesthesia Errors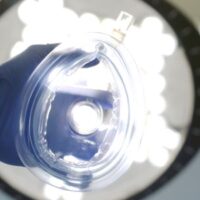 Among the many achievements of modern medicine, anesthesia is one of the greatest. Anesthesia is a treatment that prevents you from feeling pain and developing stress-induced complications during a surgery or procedure. There are three types of anesthesia; regional, local, and general. However, anesthesia carries great risks. For this reason, it must be administered with care, skill, and precision by a specialist. Specialists trained in administering anesthesia are called anesthesiologists. Apart from administering anesthesia, an anesthesiologist is responsible for, among other things, closely monitoring the patient's vital signs and functions and providing them with oxygen.
Unfortunately, even anesthesiologists make mistakes, some unavoidable and others avoidable. Avoidable mistakes often constitute medical malpractice. Sadly, when an anesthesia error occurs, it can cause disastrous results. An anesthesia error can result in life-altering injuries.
Common Injuries Caused by Anesthesia Errors
When you go into surgery or to get a procedure done, you expect to wake up and hear that things went well. Unfortunately, things don't always go smoothly. Many people go into surgery or get a procedure done and suffer severe injuries due to anesthesia errors. The following are some of the most common anesthesia injuries people suffer;
Brain damage – This is an injury that destroys or causes the deterioration of brain cells. Some common anesthesia mistakes that can result in brain damage include failing to monitor a patient's oxygen and heart rate, carelessness when intubating a patient, and administering an overdose of anesthesia.
Other organ damage – Apart from causing damage to the brain, anesthesia errors can cause damage to other organs, such as the heart and lungs.
Paralysis – When an anesthesiologist makes a mistake, the patient can end up partially or completely paralyzed. Paralysis can occur because of damage to the brain or nervous system.
Coma – Anesthesia errors can leave patients in a coma.
Usually, the severity of an anesthesia injury depends on how fast medical professionals identify and address the injury. The longer it takes to identify an injury, the more severely injured the victim is likely to be.
You Can File a Medical Malpractice Claim Against a Negligent Anesthesiologist
Like any other medical professional, an anesthesiologist's negligence can give rise to a medical malpractice claim. If you suffered a severe injury because of a negligent anesthesiologist, contact a skilled medical malpractice attorney who can help you fight for the damages you deserve. An attorney can help you pursue damages for, among others, your:
Medical expenses
Lost wages
Pain and suffering
Rehabilitation expenses
Loss of enjoyment of life
Loss of future earning capacity
Mental anguish
If you suffered an anesthesia injury because of a negligent anesthesiologist, it is crucial that you act quickly. In Georgia, there is a time limit for filing anesthesia injury claims. According to Georgia law, you generally have two years to file your claim. However, it is best to contact an attorney as soon as possible so they can gather necessary evidence before it is altered or destroyed.
Contact an Atlanta Anesthesia Error Attorney
If you've suffered harm because of an anesthesia error, contact our skilled and dedicated Atlanta anesthesia error attorney at Carroll Law Firm to schedule a consultation and discuss your case.
Source:
my.clevelandclinic.org/health/treatments/15286-anesthesia