Common Misdiagnosed Conditions in Children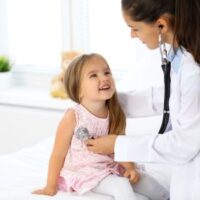 As a parent, your priority is keeping your child happy, safe, and healthy. There are inevitably times when you must rely on trained professionals to provide medical attention to your child. Pediatricians usually do their work well and provide excellent care to children. However, there are some times when pediatricians do not uphold the necessary standard of care. Sometimes, these trained professionals misdiagnose conditions. Misdiagnosis is among the most common reasons parents file medical malpractice claims. This article shares some of the most commonly misdiagnosed conditions in children.
Defining Misdiagnosis
Before looking at the commonly misdiagnosed conditions in children, it is important that we first discuss the meaning of medical misdiagnosis. Misdiagnosis is when a medical professional fails to provide a timely diagnosis, fails to diagnose a condition altogether, or diagnoses the wrong condition. Unfortunately, a misdiagnosis can have adverse effects on a child. When a child suffers a misdiagnosis, their condition may worsen. Or a child may be left with permanent damage if they receive incorrect treatment. A misdiagnosis can even cause the wrongful death of a child.
While misdiagnoses can occur for various reasons, it often happens because of medical negligence. The following are some of the most common causes of pediatric misdiagnosis:
Falling to complete a comprehensive physical exam
Failing to conduct a thorough medical history
Failing to follow up on abnormal diagnostic tests
Failing to carefully review a child's chart
Common Misdiagnosed Conditions in Children
According to research, common misdiagnosed conditions in children are viral illnesses, medication side effects, psychological illnesses, and appendicitis.
Viral Illnesses
Unfortunately, viral illnesses are among the most commonly misdiagnosed conditions in children. The misdiagnosis of viral illnesses often involves diagnosing a viral illness as a bacterial illness.
Psychological Illnesses
Pediatricians also make mistakes when treating psychological illnesses. For example, a pediatrician can misdiagnose a child when they overlook symptoms of a psychological illness. Unfortunately, misdiagnosing a psychological illness can have a lasting impact on a child's life.
Appendicitis
There is often confusion between appendicitis and upper respiratory infection, which leads to misdiagnosis. Unfortunately, a misdiagnosis of appendicitis can be extremely dangerous. Half of the time, a misdiagnosis leads to a ruptured appendix.
Medication Side Effects
If a pediatrician does not probe enough to uncover a prescription medication that could be making a child sick, the child may suffer permanent, debilitating problems.
Contact an Atlanta Medical Malpractice Attorney
If your child's medical condition was misdiagnosed due to medical negligence, you should seek legal counsel as soon as possible. Our Atlanta medical malpractice attorney at Carroll Law Firm can help you seek the damages you are entitled to.
Source:
publications.aap.org/pediatrics/article-abstract/126/1/70/68248/Errors-of-Diagnosis-in-Pediatric-Practice-A?redirectedFrom=fulltext?autologincheck=redirected