How Do I Start A Medical Malpractice Claim?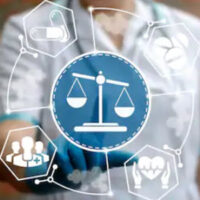 Finding out that a treatment or procedure did not go as intended can be unsettling. If a medical treatment or procedure went awry, you may be considering a medical malpractice claim. In Georgia, when a patient suffers severe harm from a treatment or a procedure, they may be entitled to file a medical malpractice claim and recover compensation. If you're considering filing a medical malpractice claim in Georgia, one of the questions you may be asking yourself is how to start a medical malpractice claim.
So, how do you start a medical malpractice claim? Below are some of the basic steps for starting a medical malpractice case:
Step #1: Determine Whether You Have a Valid Case With the Assistance of an Experienced Medical Malpractice Attorney
Before you file a medical malpractice claim in Georgia, you must have a valid medical malpractice case. Not every person who suffers an injury during medical treatment or a medical procedure is qualified to file a medical malpractice claim. You may have a valid medical malpractice claim if:
A provider-patient relationship existed between you and your medical professional;
The medical professional treated you in a way that deviated from what a reasonable, competent professional would have done in similar circumstances (i.e., violated the applicable standard of care); and
The action or inaction caused you harm.
In addition, as a practical matter, the harm caused must be severe enough to justify the substantial investment required to file and prosecute a medical malpractice case.
It is critical that you retain an experienced medical malpractice attorney to evaluate the merits of your potential case. Experienced medical malpractice attorneys have access to medical experts who can thoroughly analyze the reasonableness of the treatment provided to you.
Step #2: Obtain Your Complete Medical Records
If you have a valid case and after you have hired an attorney, your attorney can help you obtain your medical records from the health facility where the malpractice happened. Your medical records are the strongest evidence in your medical malpractice case. Indeed, your attorney will need to review these records with experts to confirm that you have a viable case.
Step #3: Have an Expert Prepare an Affidavit
Before filing your medical malpractice claim, your attorney will obtain an affidavit from a medical expert. This is a requirement in Georgia and some other states in the United States.
In their affidavit, the medical expert will provide their sworn opinion of an instance of medical negligence in your case and a factual basis of why they came to that conclusion.
Step #4: File Your Medical Malpractice Complaint
Finally, your attorney will file a lawsuit against your medical provider.  In the complaint, your attorney will set forth the relevant facts of your treatment and specify how the medical provider deviated from the standard of care and cause you substantial damages.
Contact an Atlanta Medical Malpractice Attorney
If you believe you have a valid medical malpractice case, contact our Atlanta medical malpractice attorney at Carroll Law Firm. We can help you determine if yours is a valid medical malpractice case. If it is, we can help you file a claim and recover the compensation you deserve.
Source:
ncbi.nlm.nih.gov/pmc/articles/PMC2628513/