How To Help Your Medical Malpractice Attorney With Your Case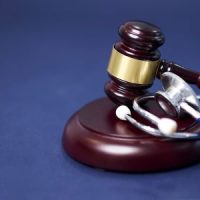 Medical malpractice arises when a medical professional neglects to provide the appropriate medical care, fails to take appropriate action, or provides substandard medical care that results in injury or death. Medical malpractice can significantly impact a victim's life and the lives of their loved ones. However, after a medical professional commits medical malpractice, you can file a claim and get justice and compensation. Every year, tens of thousands of medical malpractice claims are filed. A skilled attorney can help you build a solid case and fight for the justice and compensation you deserve. The following are some things you can do to help your medical malpractice attorney with your case:
Keep a Journal
You are entitled to recover compensation for the physical and emotional suffering your injury has caused you. However, proving pain and suffering can be a challenge. To help your attorney, keep a journal in which you note down your symptoms and how your injury has affected your daily life. In your journal, write down both the physical and emotional pain and suffering you experience daily.
Follow Your Doctor's Orders
It is crucial that you follow the treatment plan recommended to you by your new doctor. This is important for both your health and for your medical malpractice claim. You should follow your doctor's orders to prevent further harm. Medical malpractice victims have a duty to mitigate damages, and failure to fulfill this duty can provide a legal defense to the defendant.
Things To Avoid Doing While Your Medical Malpractice Claim Is Pending
The following are some things you should avoid doing that could negatively affect the outcome of your medical malpractice claim;
Talking about your case with others, including on social media
Missing doctor's appointments or disobeying doctor's orders
Hiding crucial details about your case from your attorney
Exaggerating your symptoms or damages
Contact an Atlanta Medical Malpractice Attorney Today
If you need help with your medical malpractice case, contact our qualified Atlanta medical malpractice attorney at Carroll Law Firm. We have years of experience helping medical malpractice victims and their families obtain the compensation they deserve.