How To Prepare For Your First Meeting With A Medical Malpractice Attorney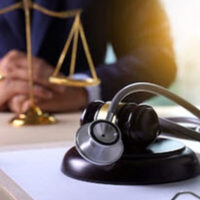 It is estimated that only 2.9% of victims of medical negligence file claims to recover compensation for their injuries. If this is accurate, it means that a huge number of people are not taking steps to recover the compensation they deserve after suffering from medical malpractice. Do not be one of these people. If you have been a victim of medical negligence in Georgia, hire a qualified attorney to help you get the compensation you deserve.
If you have suffered from medical negligence and are ready to hire a medical malpractice attorney, it is time for you to schedule an appointment with an attorney to discuss your case. Luckily, most medical malpractice attorneys offer free initial consultations. However, even if an attorney is willing to discuss your potential case free of charge, it is crucial that you prepare yourself adequately for this initial meeting. Below is how to prepare for your first meeting with a Georgia medical malpractice attorney;
Think About Your Reason for Wanting to File a Claim
Before meeting with a medical malpractice attorney, ask yourself why you want to take legal action. Your reason for wanting to take legal action can help an attorney determine the best approach to take.
Prepare Details About Your Injuries and Damages
Meeting with a medical malpractice attorney entails discussing your or your loved one's injuries. Before meeting with a medical malpractice attorney, ensure you are prepared to discuss the full extent of the injuries (or circumstances leading to a loved one's death). If you have to, prepare a list of all the injuries you suffered because of medical negligence. During your initial consultation with a medical malpractice attorney, you cannot afford to be shy about your injuries.
As you prepare details about your injuries, also remember to prepare details about your damages, both economic and non-economic. Such damages will usually include, among others, medical expenses, lost earnings, loss of earning capacity, and pain and suffering.
Create a List of Your Healthcare Providers
This is especially crucial if you have seen a lot of different healthcare providers for your condition. You need to have a list of the names of the healthcare providers you have seen and their contacts because an attorney will eventually need to ask for your medical records from every healthcare provider you saw for your condition.
Gather Relevant Documents
Any documentation you think can help with your case, collect and preserve it. Some of the documents that can help with your Georgia medical malpractice case include:
Medical records and letters
Medical bills
Proof of your lost earnings
Any correspondence you might have with any insurers involved in your case
Create a List of Questions
You will undoubtedly have questions during your initial consultation with a medical malpractice attorney. To ensure you do not forget to ask an important question, it would be best for you to create a list of questions beforehand. Some of the questions you can ask a medical malpractice attorney during your first meeting include:
What is your level of experience?
How many medical cases have you handled?
Is there a chance to settle the case?
If the other side fails to offer a reasonable settlement, are you prepared to file a lawsuit and take the case to trial?
Contact an Atlanta Medical Malpractice Attorney
If you believe you have a valid medical malpractice case, an experienced Atlanta medical malpractice attorney at the Carroll Law Firm can help you. Call us at 404-816-4555 to schedule a complimentary consultation.
Source:
centerjd.org/cjrg/Numbers.pdf