Recovering Compensation for Diagnostic Errors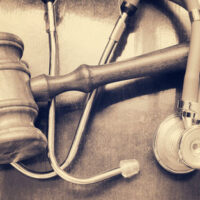 Diagnosing and treating medical conditions is a complex process that comes with a certain amount of risk, which is why many patients are required to sign consent forms before obtaining treatment. However, when a healthcare professional's mistake goes beyond unavoidable risks and reaches the level of negligence or recklessness, that individual can be held liable for resulting injuries. Although this principle applies to all medical malpractice claims, those based on diagnostic errors are particularly common. In fact, Johns Hopkins researchers report that diagnostic errors—not medication overdoses or surgical mistakes—account for the largest fraction of claims, as well as the most severe harm to patients.
It is possible to hold doctors, nurses, and hospitals accountable for their failure to properly diagnose a patient, although doing so can be challenging.  If you recently discovered that you are the victim of a misdiagnosis, it is critical to contact an experienced Atlanta diagnosis error lawyer who can help you seek compensation for your losses.  Prompt action is critical, not just because of the statute of limitations, but also because important evidence can be lost with the passage of time.
What are Diagnostic Errors?
The World Health Organization defines diagnostic errors as a failure to provide a timely and accurate explanation for a patient's health problems or to communicate that diagnosis to the patient. Diagnostic errors can take a number of different forms, including:
An incorrect diagnosis, in which a physician tells a patient that he or she is suffering from one illness when there is evidence of another;
A missed diagnosis, which occurs when a physician fails to diagnose any condition despite the existence of symptoms; and
A delayed diagnosis, in which a healthcare professional receives test results suggesting a medical condition, but fails to promptly notify the patient.
Although some errors fall clearly within only one of these categories, it is not uncommon for there to be overlaps in these classifications.
What Causes Diagnostic Errors?
An incorrect, missed, or delayed diagnosis can be the result of a number of different mistakes, but the most common include a failure on a healthcare provider's part to:
Conduct a thorough initial assessment;
Order, perform, and interpret the proper diagnostic tests;
Follow-up on and track a patient's diagnostic information;
Coordinate and communicate with other healthcare providers; or
Communicate and engage with patients.
These types of mistakes can prove deadly for patients, as the ensuing harm resulting from the delay in or failure to treat a condition can cause serious injuries. In fact, according to Johns Hopkins University School of Medicine, between 80,000 and 160,000 patients suffer significant and preventable permanent injury or death as a result of a diagnostic errors every year.
Fortunately, patients who can demonstrate that they were improperly diagnosed are often eligible for a damages award compensating them for related losses, including additional medical expenses, lost wages, and pain and suffering. In the event that a patient tragically passes away as a result of a diagnostic error, his or her loved ones may also have standing to file a wrongful death claim on that person's behalf.
An Experienced Diagnostic Error Attorney in Atlanta, Georgia
If you or a loved one were recently misdiagnosed and suffered an injury as a result, please call the dedicated Atlanta medical malpractice attorneys at the Carroll Law Firm LLC today. We can be reached at 404-816-4555 or via online message.
Resource:
apps.who.int/iris/bitstream/handle/10665/252410/9789241511636-eng.pdf;jsessionid=F562EA2CDFFA03E33C8CA4C260844DA4?sequence=1