Surgical Errors Are the Second Leading Cause of Medical Malpractice Claims, a New Study Shows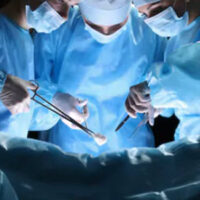 A new report concludes that surgery is the second most common cause of medical malpractice claims against U.S. doctors overall.  Diagnosis-related claims made up nearly a third of all malpractice claims, according to the study by medical liability insurer Coverys.
Coverys analyzed thousands of closed medical malpractice claims from 2014 to 2018 and found that diagnosis errors accounted for 32% of all claims. Meanwhile, 25% of the claims were associated with surgical errors.
Common Types of Surgical Errors in Medical Malpractice
The vast majority of all surgery-related claims (78%) in the study were linked to practitioner performance during the procedure itself. However, the report concluded that malpractice can occur during all phases of the surgical process, including the decision-making before and after the procedure.
The study found the top three surgical specialties that lead to medical malpractice claims are:
General surgery (22%);
Orthopedic surgery (17%); and
Neurosurgery (8%).
These three types of surgery accounted for nearly half of all surgery-related malpractice claims from 2014 to 2018.
Surgical Errors: Patient Injuries and Causes
The study found that 29% of the injuries associated with surgical errors were considered "permanent" and "significant" or worse, while 9% of the claims resulted in the patient's wrongful death.
A large percentage of surgical claims (39%) alleged the surgeon's lack of technical skill, while 27% alleged a miscommunication and/or mistakes in clinical judgment. While poor practitioner performance was the leading cause of surgical errors, other issues included:
Leaving a foreign object (7%);
Performing an unnecessary surgery (4%);
Wrong-site and wrong-patient errors (3%); and
Delaying surgery (3%).
The authors of the report also provided recommendations to minimize the risk of surgical errors. These tips included documenting informed consent discussions and getting rid of distractions in the operating room. Previously, a study found that phone calls interrupting nurses lead to more malpractice claims.
If you feel that you may be the victim of a botched surgery, speak with our Atlanta medical malpractice lawyer at Carroll Law Firm. Call at 404-816-4555 to discuss legal options.
Resources:
ncbi.nlm.nih.gov/pmc/articles/PMC5320916/#:~:text=
coverys.com/knowledge-center/a-dose-of-insight-surgery-risks
https://www.carroll-firm.com/how-long-do-you-need-to-resolve-a-georgia-medical-malpractice-claim/