Tips to Help Prevent Medical Errors: For Patients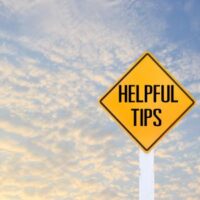 Research has found that medical errors are a leading cause of death in the United States of America. A medical error is generally a mistake in health care that is preventable and can cause harm to a patient. Medical errors are divided into two main types: errors of omission and errors of commission. Errors of omission happen due to a healthcare provider not taking a particular action. On the other hand, errors of commission occur because of a healthcare provider taking the wrong action or taking action in a negligent manner. Examples of errors of omission include failing to thoroughly evaluate a patient, failing to perform a necessary procedure, and failing to prescribe necessary medication. On the other hand, errors of commission include administering a drug to which a patient has a known allergy, administering the wrong dose of medication, and not carrying out a surgical procedure correctly.
Medical errors can happen anywhere in the health care system, including in hospitals, surgery centers, clinics, and patients' residences. Fortunately, there are steps you can take as a patient to prevent medical errors. Additionally, after a medical error occurs, you may be eligible to file a medical malpractice claim against the negligent healthcare provider and recover compensation for your injuries and damages. Below is a look at some things you can do to prevent medical errors.
Tips to Help Prevent Medical Errors
The first thing you need to know is that your healthcare team is not only made up of your doctors, physician assistants, nurses, and pharmacists. You are also a part of your healthcare team and a crucial member of that team, for that matter. To reduce the risk of falling victim to medical errors and ensure you benefit the most from your treatment, you need to be an active member of the team. You should, among other things, speak to every other member of your team, learn the facts, evaluate your options, and ask questions.
The following are some of the specific steps that can help you prevent medical errors and get the most from your treatment:
Ensure your healthcare team knows about all the medicines you are taking, including over-the-counter and prescription drugs and supplements.
Inform your healthcare team about any allergies and adverse reactions you have to medicines.
When you pick up your medication from the pharmacy, confirm that it is the same one prescribed by the doctor.
When you are discharged from the hospital, seek clarification about the treatment plan you need to follow at home.
If you are having surgery, ensure the whole team agrees on exactly what will be done.
If you can, have surgery in a hospital where many patients have had the same procedure or surgery successfully done.
If you have questions or concerns, speak up. You have the right to ask questions and seek clarification.
Have your friends or family members accompany you to appointments.
Learn about your condition by asking your doctor about it and using other reliable sources.
Ensure your doctors have your important health information.
Legal Help Is Available
Our skilled Atlanta medical malpractice attorney at Carroll Law Firm can help you in the event you suffer harm because of a negligent medical professional. You can reach us by calling 404-816-4555 or filling out our online contact form.
Source:
ncbi.nlm.nih.gov/books/NBK499956/#:~:text=Medical%20errors%20are%20a%20serious%20public%20health%20problem%20and%20a%20leading%20cause%20of%20death%20in%20the%20United%20States.