What Is Urology Malpractice, And Can You Sue Your Urologist For Medical Errors?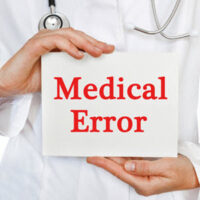 The urinary tract is linked to many vital systems in the human body, including the reproductive and digestive. For this reason, urologists are held to high standards of care when treating urinary disorders.
Many urinary disorders require surgical procedures. Urologic surgery can result in complications if the procedure goes wrong due to medical errors. If you or your loved one has been harmed due to a medical error, consult with an Atlanta medical malpractice attorney to determine whether you can sue your urologist.
What is Urology Malpractice?
Medical errors made by urologists can cause serious harm to patients. When a urologist makes an error due to negligence, they can be sued for urology malpractice.
Diagnosing and treating urinary disorders is critical for a patient's health. However, a urologist may fail to diagnose a condition in a timely manner. When this happens, the patient can experience complications and may require invasive procedures.
It is not uncommon for urologists to perform surgical procedures when patients are diagnosed with urinary system disorders. Urologists perform various surgical procedures, including circumcisions and vasectomies.
These procedures are very serious, which is why the medical professional cannot afford to make mistakes. When a urologist makes an error, the patient may bring a claim for urology malpractice.
What Are the Common Forms of Urology Malpractice?
The following forms of urology malpractice can result in serious harm to the patient:
Misdiagnosis
Failure to diagnose a urinary disorder
Surgical errors
Vasectomy errors
Circumcision errors
Failure to order or perform necessary tests
When a patient's condition is left untreated or improperly treated, and the patient suffers harm, they may be able to sue the urologist for urology malpractice.
Contact an Atlanta Medical Malpractice Attorney
If you suspect that you have been injured due to urology malpractice in Georgia, do not hesitate to consult with a skilled attorney. At Carroll Law Firm, our Atlanta medical malpractice attorney is dedicated to helping you get the compensation to which you are entitled.
Proving urology malpractice can be difficult. That's why you need a skilled lawyer on your side. Our attorney, Stacey Carroll, will investigate your particular case to determine if you have grounds to file a medical malpractice lawsuit against your urologist or another medical professional.
Schedule a case review by calling 404-816-4555.