3 Reasons To Hire A Partnership Dispute Lawyer In Atlanta, GA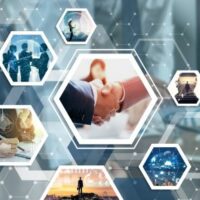 Why You Need to Hire a Partnership Dispute Lawyer
A business partnership lawyer can assist you with all the legal matters related to your business. At Carroll Law Firm, we routinely represent individuals involved in disputes with their business partner. These disputes can arise for numerous reasons, such as the following:
Breach of contract
Partners need to sign a number of contracts in order to build a successful partnership and run the business. A partner's failure to follow the terms of a contract is a common cause of partnership disputes in Atlanta, GA.
If a breach of contract occurs, you need a knowledgeable attorney to help you bring a lawsuit against the breaching party and recover damages.
Misuse of partnership assets
Another common cause of partnership disagreements is partners' failure to keep their own assets separate from the partnership. Example: A partner may use a company credit card to buy consumer goods for personal use.
Any misuse of partnership assets could eventually leave the company without cash flow, decrease profits, or even lead to bankruptcy. Fortunately, a partnership dispute lawyer can help you take all reasonable steps to protect business assets and prevent your partner from using partnership assets for personal use.
Breach of fiduciary duty
Fiduciary duty law requires that a partner act in the best interests of the partnership and hold partnership interests in higher regard than personal interests.
If a partner breaches their fiduciary duty owed to other partners, that partner can be held liable for the breach and resulting losses and damages. A skilled lawyer can help you pursue a lawsuit to recover damages for the breach.
Do not hesitate to contact our Atlanta partnership dispute lawyer to discuss your particular situation. Receive a complimentary consultation with Stacey Carroll by calling 404-816-4555.