3 Myths About Diagnosis Errors Debunked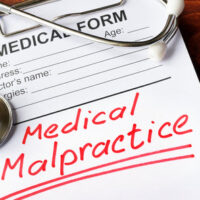 If you were misdiagnosed in Georgia, you may have the right to file a medical malpractice claim and recover compensation. You may also have a right to file a medical malpractice claim if a health professional failed to timely diagnose your illness. Generally, you may have the right to file a medical malpractice claim after falling victim to any diagnosis error. To have a successful diagnosis error case, you must prove that a medical professional's negligence led to the error. It is recommended that you reach out to a qualified attorney if you believe you have a valid diagnosis error case. Proving that a medical professional was negligent can be challenging, but an attorney can help make things easier for you.
Regrettably, there are many myths out there about diagnosis errors. Falling for these myths can make you give up on seeking compensation even when you really deserve to be compensated. If you believe you have a valid diagnosis error case, it is vital that you avoid falling for myths.
Below are three prevalent myths about diagnosis errors:
Myth #1: Diagnosis Errors Do Not Happen in the U.S.
Some people think that diagnosis errors do not occur in the U.S. But the reality is that diagnosis errors happen in the U.S. quite often. According to research, every year in the U.S., around 12 million adults who seek outpatient care are misdiagnosed. Keep in mind that this figure does not include those misdiagnoses that go unreported.
Therefore, if someone tells you that there is no way your doctor misdiagnosed you or failed to diagnose your illness, you should not be quick to believe them. Instead, speak to a qualified attorney and allow them to help you determine whether or not you have a valid case.
Myth #2: Proving a Diagnosis Error Is Impossible
Other people believe that even if a diagnosis error occurred, there is no way to prove it. This is far from the truth. Proving a diagnosis error is possible, especially if you work with an experienced attorney. There are several ways to prove a diagnosis error. For instance, an attorney can help you prove that you were misdiagnosed because of negligence by using a combination of, among other things, the following:
Your physician's reports
Your own testimony
Expert testimony
Diagnostic test results
Myth #3: If a Diagnosis Error Happened Long Ago, You Don't Have a Valid Case
This might not always be accurate because there is a two-year statute of limitations for filing medical malpractice claims in Georgia, and in some cases, even longer. In the state of Georgia, in most medical malpractice cases, the statute of limitations clock usually starts ticking when the misdiagnosis occurred. But there are exceptions. For example, if a treatable cancer is misdiagnosed, but the cancer then metastasizes into an untreatable cancer, the metastasis may constitute a new injury for which a new statute of limitations is triggered.  This means that, even if a diagnosis error happened two years ago and you still haven't initiated your claim, you might still have a valid case in some circumstances.
Contact an Atlanta Diagnosis Error Attorney
Do you believe you have fallen victim to a diagnosis error in Georgia? If so, call the Atlanta medical malpractice lawyers at the Carroll Law Firm at 404-816-4555 today to schedule a free consultation.
Resource:
ncbi.nlm.nih.gov/pmc/articles/PMC5873736/