Commonly Misdiagnosed Diseases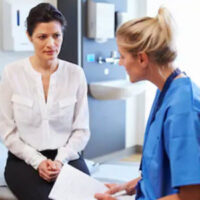 When you visit a doctor for a diagnosis, you expect them to give you an accurate one. Unfortunately, misdiagnoses happen all the time in the United States. Many people are told they have a particular disease when they are suffering from a different illness. Other times, patients are told they are fine when they actually have a serious condition that needs urgent treatment. Unfortunately, many times a misdiagnosis will come with life-altering consequences. When a patient is misdiagnosed, their condition may worsen, and they may suffer more harm. When you are misdiagnosed, it means you don't get to receive proper treatment for your condition. A misdiagnosis can even result in death. Below, we look at some of the commonly misdiagnosed diseases.
Cancer
According to researchers, cancer is the most commonly misdiagnosed illness. The most commonly misdiagnosed forms of cancer include breast cancer, lung cancer, prostate cancer, colorectal/colon cancer, and cervical cancer.
A cancer misdiagnosis can lead to the cancer becoming more widespread, more aggressive, and harder to treat. It can lead to the disease becoming terminal.
Reasons doctors misdiagnose cancer include missing patient information, incomplete medical histories, and insufficient time to evaluate symptoms. Failing to properly read imaging studies and failing to properly communicate with the patient can also causes cancer misdiagnoses.
Vascular Events
Strokes, heart attacks, brain hemorrhages, and pulmonary embolisms are the most commonly misdiagnosed vascular events. A doctor may, for instance, misdiagnose a younger patient suffering from a stroke with a migraine or vertigo. A doctor may diagnose someone suffering from a heart attack with stress or anxiety.
Infections
Commonly misdiagnosed infections include sepsis, meningitis, and encephalitis. An infection like sepsis requires a quick diagnosis and identification of the infection site. According to a 2019 study, when sepsis is misdiagnosed, or the infection site is not identified early, it can double the chances of in-hospital mortality.
Lyme Disease
Lyme disease is a bacterial infection that you get after a tick bite. Lyme is often misdiagnosed because of how similar it is to other illnesses. Often this disease is mistaken for flu, chronic fatigue syndrome, multiple sclerosis, fibromyalgia, or arthritis.
Lupus
This is a chronic inflammatory disease whereby the immune system attacks healthy tissue in the body. Mainly, this disease is misdiagnosed because it presents itself in many different ways and mimics other medical conditions.
Celiac Disease
Celiac disease damages the small intestine when you ingest gluten. This disease is often misdiagnosed because the symptoms mimic other medical conditions like irritable bowel syndrome.
What if You or a Loved One Has Been Misdiagnosed?
If you or a loved one was misdiagnosed and you believe another similarly trained doctor operating under the same circumstances would have accurately diagnosed the condition, you may have a claim for medical malpractice. Reach out to an attorney as soon as possible for legal guidance. A qualified medical malpractice attorney can help you determine if you have a valid case. If you have a valid case, an attorney can help you prove that the doctor's negligence led to the misdiagnosis. An attorney can help you fight for the compensation you deserve.
Contact an Atlanta Medical Malpractice Attorney
Contact a skilled and dedicated Atlanta medical malpractice attorney at Carroll Law Firm for help if you or a loved one has been misdiagnosed. We can help you recover the compensation you deserve.
Source:
pubmed.ncbi.nlm.nih.gov/31171006/