Here's How Hospitals Cover Up Medical Malpractice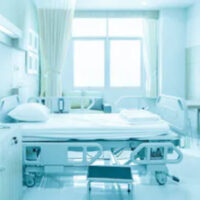 According to one particular study, over 250,000 people in the U.S. die annually because of medical errors. A healthcare provider who deviates from the accepted standard of care and causes harm to a patient is considered negligent and can be held liable for the harm caused. Medical professionals know this, and many hospitals not only fail to admit medical malpractice, but take steps to hide the malpractice from patients and their families. Unfortunately, when a hospital covers up medical malpractice, it can result in more harm. Additionally, by covering up medical malpractice, hospitals may deny victims and their families the right to seek damages.
Understanding how hospitals cover up medical malpractice can help you uncover a case of medical malpractice. It can help ensure you are not denied your right to seek damages. The following are some of the ways hospitals cover up medical malpractice:
The Hospital Will Not Inform You of the Facts
One of the common ways hospitals hide medical malpractice is by refusing to inform patients and their families of the facts. Often, patients and family members are at the mercy of doctors and other hospital staff members because they lack knowledge about medical science. Unfortunately, sometimes hospitals take advantage of this and fail to tell patients and their family members the truth. For example, your condition or your loved one's condition may worsen overnight because the wrong medication was administered. After you ask the doctor or another staff member to explain what happened, the doctor or staff member may hide the truth.
The Hospital Will Give You Incomplete Medical Records
To hide medical malpractice, the hospital may intentionally skip some vital entries in your medical forms or your loved one's medical forms or fail to include all pages of medical records. This way, you won't be able to notice that something went wrong somewhere. Hospitals know that most patients and their family members cannot tell if medical records are complete or incomplete.
Staying Silent
The final common way hospitals cover up medical malpractice is by all the staff, including those who weren't involved in the malpractice, maintaining their silence. Hospital staff may conspire to stay silent because they fear losing their jobs. Unfortunately, when all staff members conspire to remain silent, it can be challenging to hold them answerable. The good news, however, is that a skilled medical malpractice attorney can help uncover the truth.
Contact an Atlanta Medical Malpractice Attorney
If you or a loved one has suffered harm in a hospital, our Atlanta medical malpractice attorney can help you determine if medical malpractice occurred. Contact us today to schedule a consultation.
Source:
ncbi.nlm.nih.gov/pmc/articles/PMC2628513/#:~:text=Medical%20malpractice%20is%20defined%20as%20any%20act%20or%20omission%20by%20a%20physician%20during%20treatment%20of%20a%20patient%20that%20deviates%20from%20accepted%20norms%20of%20practice%20in%20the%20medical%20community%20and%20causes%20an%20i