Depressed Doctors More Likely to Commit Medical Malpractice, a New Study Says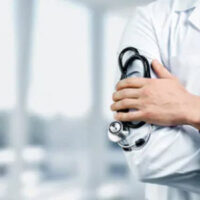 An increasing number of studies indicate that America is amidst an alarming epidemic of physician burnout, and the situation keeps getting worse by the year. As an ever-increasing number of doctors keep experiencing burnout, work-related stress, and depression, more medical malpractice lawsuits are filed by patients and their surviving families.
If your doctor seems physically or emotionally exhausted, forgetful, detached, or even a bit cynical, it may be a sign of physician burnout. Being treated by a burned-out doctor could result in personal injury or even cost you your life.
Physician depression is a form of burnout that can have an adverse effect on the quality of care delivered by a doctor. In fact, medical professionals who experience depressive symptoms are more likely to make diagnostic errors and medication mistakes.
The Problem of Physician Depression Among U.S. Doctors
A new report highlighted the problem of physician depression. According to the Healthcare IT News, a report based on an analysis of 11 studies showed that depressed doctors are more likely to make medical errors.
The study, which involved more than 21,500 physicians across the U.S., also suggested that the medical mistakes caused by depression can lead to further depression and additional hospital errors.
The report also suggested that investments in patient safety have been effective in reducing healthcare costs. The meta-study called for "systematic efforts" to prevent and address depressive symptoms among doctors, urging further studies to investigate whether systematic interventions for mitigating depressive symptoms could help decrease medical errors.
Scientists have yet to uncover which interventions for addressing physician depression could help prevent or reduce medical mistakes and improve the quality of patient care.
What Causes Physician Burnout and Depression?
Some studies cited in the analysis suggested that technologies such as electronic health records (EHR) may be contributing to physician burnout. A November 2019 study published in Mayo Clinic Proceedings pointed to the "demoralizing effects" of EHRs.
Besides poor EHR usability, burned-out physicians also blame administrative issues such as regulatory burdens, documentation requirements, and the rising levels of consumerism.
The ever-deepening physician shortage in the U.S. also leads to burnout among doctors. Other contributing factors include the inability to maintain a healthy balance between work and life and having poor stress tolerance.
How to Recognize Symptoms of Physician Burnout?
Any of the following signs could indicate physician burnout:
Depression
Anxiety
Detachment
Loss of enthusiasm for work
Emotional or physical exhaustion
Cynicism
Forgetfulness
Irritability
Impaired concentration or memory
Anger
Doctors who experience any of the above-mentioned symptoms are more likely to commit medical malpractice. You may be eligible to receive compensation if your medical provider acts negligently, regardless of the cause, as long as your Atlanta medical malpractice attorney can prove that the doctor deviated from the standard of care.
Speak with our lawyers at Carroll Law Firm to evaluate your situation. Call at 404-816-4555 to determine whether you can sue for malpractice.
Resources:
mayoclinicproceedings.org/article/S0025-6196(19)30836-5/fulltext
healthcareitnews.com/news/depression-physicians-linked-medical-errors-study-shows
https://www.carroll-firm.com/phone-calls-interrupting-nurses-lead-to-more-medication-errors-a-new-study-shows/