How Can You Prove Delayed Diagnosis?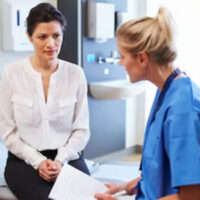 Patients rely on doctors and other medical professionals to diagnose and treat their medical conditions in a timely manner. Unfortunately, not all patients receive timely diagnoses, while some end up being misdiagnosed.
Delayed diagnosis can significantly worsen a patient's condition or even make effective medical treatment more difficult or impossible. When you or your loved one suffered harm due to delayed diagnosis, you may have grounds to pursue a medical malpractice lawsuit against negligent doctors who failed to provide you with a timely diagnosis.
Contact an Atlanta diagnosis error lawyer to discuss your case and determine whether or not you can sue the doctors who failed to correctly diagnose your disease or condition. Call 404-816-4555 to schedule a confidential consultation with our lawyer at Carroll Law Firm.
Causes of Delayed Diagnosis in Medical Malpractice Cases
As with any other type of medical malpractice claim, the first thing your attorney will do when proving delayed diagnosis is to determine whether the doctor deviated from the medical standard of care.
In delayed diagnosis cases, it means proving the doctor was negligent in the failure to diagnose your or your loved one's condition sooner. In most cases, causes of delayed diagnosis include:
Failure to order appropriate medical tests
Failure to perform a proper physical exam
Ignoring a patient's complaints or symptoms of a disease
Failure to properly read or interpret the patient's test results
Failure to discover an incidental finding
You will need to contact a knowledgeable medical malpractice attorney to help you determine what caused misdiagnosis or delayed diagnosis in your particular case.
How to Prove Delayed Diagnosis?
To sue a medical provider for delayed diagnosis or misdiagnosis, your attorney will likely follow the following steps:
Establish a violation of the standard of care. The first step in proving a delayed diagnosis case is establishing that the defendant doctor violated the applicable standard of care by failing to timely and properly diagnose your condition.
Causation. Next, you will have to be able to prove that the delayed diagnosis actually changed your ultimate outcome and caused you injury. It is possible that a delay in properly diagnosing your condition did not materially affect the ultimate outcomes, especially if the delay was minimal.
Get a medical expert's opinion. Medical malpractice cases cannot succeed without a competent opinion from a medical expert. An expert witness will testify in your medical malpractice case and prove that the defendant should have diagnosed your disease or condition sooner.
Damages. Ultimately, to have a case that is worth the risk and cost of pursuing, your damages will have to be significant. Again, the damages must have actually been caused by the delay in diagnosis.
Seek the legal counsel of a medical malpractice lawyer. It is in your best interests to contact an experienced medical malpractice lawyer to gather the necessary evidence to prove delayed diagnosis and help you recover damages on your behalf.
Speak with our Atlanta-based medical malpractice lawyer Stacey Carroll to discuss your delayed diagnosis case. Our experienced attorney has decades of experience holding negligent healthcare providers accountable for their errors and helping victims of delayed diagnosis pursue the compensation they deserve. Call 404-816-4555 to schedule a case evaluation with our attorney at Carroll Law Firm.