How To Gather Evidence For Your Medical Malpractice Claim?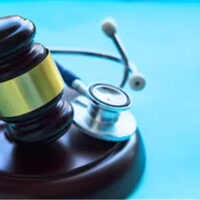 If you or your loved one has been a victim of medical error, it is vital to begin gathering evidence for your medical malpractice lawsuit. Collecting evidence and proving medical malpractice is a critical part of suing a negligent or careless doctor or hospital.
It is advisable to contact a skilled medical malpractice attorney to help you gather your medical records and all other relevant pieces of evidence to build a strong case.
You Need to Obtain Your Medical Records
The first step in collecting evidence is to access your medical records. Medical records include all of the following:
Doctor's Notes
Nursing Progress Notes
Operative Reports
Lab Results
Medication Orders
Medical test results
Films and imaging
Consultations
Prescriptions
As a patient, you have a right to access your health information and obtain copies of your medical records. Your right is protected by the Health Insurance Portability and Accountability Act (HIPAA).
If the patient is not able to access their medical records, the access can be requested by the patient's personal representative, including but not limited to:
The parent or guardian of a minor child
The executor of the deceased patient's estate
The individual appointed as the patient's health care power of attorney (POA)
Under HIPAA, healthcare providers cannot deny you access to your medical records or charge a fee for providing access. However, a hospital may charge you a fee for copying and mailing the records.
How Can I Request My Medical Records?
Generally, you can obtain access to your medical records by sending a written request to your healthcare provider or filling out a form (often online) to get a copy of the records.
If your healthcare provider does not have a form for requesting medical records, you may need to write a request letter with the following information:
Your name, date of birth, and Social Security number
Your address and phone number
The records you want to access
Your signature
Before submitting the letter, contact your medical facility to find out how to send the letter to get a release of medical information.
Other Pieces of Evidence for a Medical Malpractice Claim
Your records are the key evidence in any medical malpractice case. However, you may also need other pieces of evidence to build a strong case.
Write down the names of the medical professionals who treated you or otherwise interacted with you during your stay in the hospital. The list of medical professionals may include:
Doctors
Surgeons
Nurses
Anesthesiologists
Other members of hospital staff
Try to remember their names and their role in your treatment. Do your best to remember your conversations with each professional you interacted with. If possible, include the dates and times of the conversations.
Speak with an Atlanta Medical Malpractice Lawyer
It is highly advised to contact an experienced medical malpractice attorney to gather all the necessary evidence for your claim. At Carroll Law Firm, our Atlanta medical malpractice lawyer Stacey Carroll is dedicated to helping clients pursue the compensation to which they are entitled.
Call 404-816-4555 if you or your loved one has been injured due to a doctor's negligence or medical error.