7 Common Signs Of Surgical Errors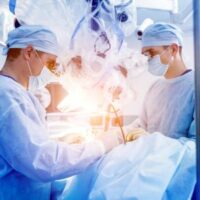 It is not uncommon for patients to develop post-surgery complications. However, many patients are not able to recognize the signs of surgical errors. Let's take a look at the symptoms that may indicate that your surgery went wrong.
If you developed any complications after the surgery, do not hesitate to consult with an Atlanta medical malpractice lawyer. You may have grounds to sue your surgeon and other medical professionals for medical malpractice.
Common Types of Surgical Errors
According to a 2019 study, more than half of all adverse surgical events are preventable because they occur due to human error. Unfortunately, surgical mistakes are not uncommon. In many cases, those errors may constitute medical malpractice.
Common types of surgical errors include:
Damaging healthy organs or nerves during the surgery
Failing to diagnose a dangerous medical condition during the surgery
Failing to properly monitor a patient for post-surgery complications Operating on the wrong side of the body Anesthesia errors (anesthesia underdose or overdose leading to paralysis, severe brain damage, or even death)
Leaving foreign objects inside a patient's body
What Are the Dangers of Surgical Errors?
While many surgical errors can be fixed with minimal harm to the patient, other mistakes may lead to disability or even death. Anesthesia errors are usually the deadliest because they can lead to permanent brain damage, paralysis, and death. Damage to healthy organs often leads to serious complications and further surgical intervention.
Can You File a Medical Malpractice Lawsuit for Surgical Errors?
Just because a surgeon or any other medical professional makes a surgical mistake does not necessarily mean that you can sue them for medical malpractice.
All healthcare providers must adhere to high standards of care accepted in the medical community. If a doctor's conduct falls below the standard of care and you suffer damages due to their conduct, you may be able to file a medical malpractice lawsuit.
However, you should contact a knowledgeable attorney to help you gather sufficient evidence to prove that your surgeon or another medical professional breached the duty of care.
At Carroll Law Firm, our Atlanta surgical error lawyer, Stacey Carroll, has litigated hundreds of civil lawsuits, including medical malpractice cases. Call 404-816-4555 to discuss your case.
Resource:
jamanetwork.com/journals/jamanetworkopen/fullarticle/2740065