How To Prove That A Child's Birth Injury Constitutes Medical Malpractice?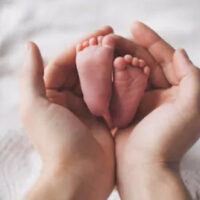 Seeing your child suffer is the worst thing a parent could see, especially if a child is suffering from a preventable birth injury. While some birth injuries cannot be prevented, many others occur as a result of medical malpractice.
However, proving that a child's birth injury constitutes medical malpractice is no easy task. In order to hold a doctor or hospital accountable for a child's birth injury, it is advisable to contact a knowledgeable attorney to help you prove your case and obtain the compensation to which you and your child are entitled.
Schedule a free case review with our Atlanta birth injury lawyer at Carroll Law Firm by calling 404-816-4555.
Establishing a Doctor-Patient Relationship
The first element to prove when suing a doctor or hospital for a child's birth injury is to establish the existence of a doctor-patient relationship. In other words, you need to prove that your child was a patient of the medical professional who allegedly caused your child's birth injury.
If you can establish the doctor-patient relationship, it means that the doctor owed you and your child a duty of care. You may need to seek the legal counsel of an experienced medical malpractice attorney to help you establish the relationship by collecting hospital and medical records, bills, and other forms of documentation.
Proving That a Doctor Deviated from the Accepted Standard of Care
The second element of a medical malpractice claim is to prove that a doctor breached a duty of care. Your lawyer will thoroughly investigate your case to collect proof of the breach. If a gynecologist, obstetrician, or another medical professional deviated from the accepted standards of care and that deviation led to your child's birth injury, you might be able to pursue a medical malpractice lawsuit.
You can prove that a doctor breached a duty of care if your lawyer can demonstrate evidence proving that any other reasonable and prudent medical professional would not have made the same mistake in a similar situation.
Some of the examples of a breach of care in birth injury cases include:
Failure to order a C-section when appropriate
Failure to diagnose a maternal infection during the pregnancy
Prescribing the wrong medication to the mother
Failure to notice signs of fetal distress prior to and during labor
A breach of duty could result in a preventable birth injury. When this happens, the parents could file a medical malpractice lawsuit against the negligent doctor and/or hospital to recover damages.
Your lawyer may need to obtain testimony from medical experts and other medical documentation to prove that a breach of duty occurred.
Proving a Link Between the Breach and the Birth Injury
The third element is known as "causation." This requires a link between the defendant's breach of duty and the resulting injury. When pursuing a medical malpractice case for a birth injury, you need to prove that a doctor's deviation from the accepted standards of care caused or contributed to your child's birth injury.
Establishing Damages Caused by the Doctor's Negligence
The fourth element is proving damages to you and/or your child. Some of the common examples of recoverable damages in a medical malpractice case include:
Medical bills
Disfigurement
Permanent scars
Physical pain and suffering
Mental pain and suffering
Lost earnings
Loss of consortium
Disability
A lawyer may need such evidence as medical records, photos of the child's birth injury, medical bills, and other documentation to prove the extent of damages caused by medical malpractice.
Talk to our birth injury attorney, Stacey Carroll, to discuss your particular case. Our knowledgeable lawyer is prepared to help you prove that your child's birth injury constitutes medical malpractice. Call 404-816-4555 to receive a consultation.