Medical Malpractice in Radiology: When Can You Sue a Radiologist?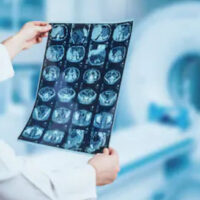 Medical errors are not uncommon in radiology.  Radiologists deal with the interpretation of diagnostic imaging such as MRIs, CT scans, X-Rays, ultrasounds, sonograms, and many more. Radiology is one of the medical fields most likely to be subject to medical malpractice and negligence.
Types of Medical Errors in Radiology Malpractice
Researchers found that the vast majority of medical malpractice lawsuits against radiologists (75%) stem from the doctor's failure to diagnose or communicate concerns properly. However, there are also other types of medical errors in radiology:
Perception errors. When a radiologist fails to diagnose a medical condition or see a problem when looking at diagnostic imaging, and the patient suffers harm as a result of that perception error, the radiologist can be sued for medical malpractice.
Communication errors. While radiologists are not required to communicate directly with patients when looking at diagnostic imaging, they must be able to communicate properly with the referring doctor and other medical professionals to make sure that the patient is notified about his or her condition.
Knowledge errors. A radiologist can be sued for a knowledge error when he or she does not have the required level of knowledge or experience to get the diagnosis right. In such cases, a radiologist can be sued for medical malpractice when another ordinary and prudent radiologist would not have made the same mistake.
Contact a skilled Atlanta medical malpractice attorney if you believe that a radiologist or another doctor caused your injury during a medical exam, treatment, or surgery. Reach out to Carroll Law Firm to discuss your particular case. Call at 404-816-4555.
https://www.carroll-firm.com/one-in-10-people-with-any-of-these-conditions-are-misdiagnosed-a-study-found/