One in 10 People with Any of These Conditions Are Misdiagnosed, a Study Found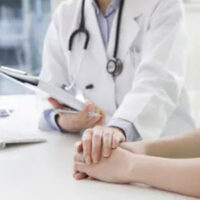 Diagnosis errors are a common problem in the United States. Anyone can be misdiagnosed during a medical examination, but a 2020 study published in the journal Diagnosis says that people with any of these three serious conditions are even more likely to receive a wrong diagnosis.
The study, which was conducted by researchers at Johns Hopkins University School of Medicine, showed that nearly one in 10 people with one of the so-called Big Three conditions are misdiagnosed. The Big Three conditions are:
cardiovascular events (stroke, heart attacks, etc.)
cancers
infections
Do not hesitate to speak with our Atlanta diagnosis error attorney at Carroll Law Firm if you suspect that you were misdiagnosed or received a delayed diagnosis.
Stroke and Cancer Misdiagnosis
The study concluded that certain conditions were more likely to be misdiagnosed than others. According to researchers, the rate of diagnosis errors related to strokes is 8.7%. The figure may not seem that high, but given the severe consequences of strokes and the frequency of the condition in the U.S., any diagnostic mistakes can severely impact thousands of people each year.
However, the study also found that uncommon conditions in medicine were more likely to lead to misdiagnosis. Patients with certain rare infections, including an abscess in the spine, are more likely to receive a wrong diagnosis, which is a troubling finding considering that some infections can lead to paralysis and even death when left untreated.
Researchers also suggest that the majority of diagnostic errors related to cancer are caused by inadequate screening or improper treatment. Also, researchers looked at the harm that can be caused by diagnostic errors. The study determined that about 2% of patients are misdiagnosed after a heart attack, and only about 1% suffer serious harm as a result of a diagnostic error. The highest harm rate is for an abscess in the spine, at 36.5%, and the harm rate is also high for encephalitis and meningitis, at more than 14%.
Diagnosis Errors Related to Stroke and Cancer
Stroke is the third-leading cause of death and the leading cause of disability among adults in the United States. Since stroke is so prevalent in the U.S., diagnostic mistakes related to stroke can cause tremendous consequences.
Stroke-related diagnosis errors include:
Failure to recognize signs of a stroke after it occurred or while it is occurring
Missing signs of an impending stroke
Cancer is the second-leading cause of death in the United States. Unfortunately, thousands of Americans become victims of cancer misdiagnosis every year. Cancer-related diagnostic errors fall into two general categories:
Delayed diagnosis
Cancer misdiagnosis
Both types of diagnostic mistakes constitute medical malpractice. Many forms of cancer respond to treatment when detected and treated at an early stage. However, misdiagnosis or delayed diagnosis of cancer could cause you to lose precious time, reducing the chance of successful treatment.
Since cancer misdiagnosis and a delayed diagnosis can affect the patient's chance of survival, it is vital to hold doctors accountable for their mistakes. Contact a skilled Atlanta medical malpractice attorney to protect your legal rights and help you sue responsible doctors for their diagnostic errors. Contact Carroll Law Firm to receive a consultation. Call at 404-816-4555.
Resources:
strokecenter.org/patients/about-stroke/stroke-statistics/#:~:text=U.S.%20Statistics,795%2C000%20people%20suffer%20a%20stroke.
degruyter.com/view/journals/dx/ahead-of-print/article-10.1515-dx-2019-0104/article-10.1515-dx-2019-0104.xml
https://www.carroll-firm.com/how-to-check-your-doctors-medical-malpractice-history-in-georgia/