FDA Recalls Brain Scanning Device Used by Surgeons (Medical Malpractice vs. Product Liability)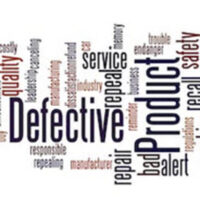 The U.S. Food and Drug Administration has recalled a device that was commonly used by surgeons during brain surgery. According to ABC4 News, the FDA labeled it as a "class 1 recall," which means that using the brain scanning device may result in serious bodily injury or death.
The brain scanning device is called the StealthStation DBS Software and is commonly used by surgeons during deep brain stimulation procedures. The device captures images of a patient's brain to assist surgeons during deep brain stimulation (DBS) procedures.
The FDA recalled the auto-registration system of the StealthStation DBS Software because of "inaccuracies" due to "minor patient movements" when using the feature with NexFrame during the procedure. The FDA notes that surgeons may fail to detect the defect when using the device.
In other words, the defective device system could push the surgeon into the wrong place of the patient's brain due to inaccurate scanning. As a result, this may lead to life-threatening injuries or death.
According to the report, there had been 22 medical device reports related to the malfunction of the device, and another 11 related to patients' injuries due to using the brain scanning device.
Surgical Error (Medical Malpractice) vs. Product Defect (Product Liability)
If you or your loved one were injured during surgery, you may be wondering what your legal options are to recover damages. Typically, patients who suffer injuries during a surgery may be able to obtain compensation by pursuing a:
Medical malpractice claim;
Product liability claim; or
Both.
When a Surgical Error is Medical Malpractice
You can sue a surgeon or another medical professional for medical malpractice if you can prove that the doctor was negligent when providing medical care. If you suffered harm during brain surgery, you would have to prove that the surgeon failed to adhere to the accepted standard of care when performing your surgery. Otherwise, you may not be able to sue the surgeon for medical malpractice.
In other words, a doctor can be sued for medical malpractice if the patient can show that he failed to provide medical care while adhering to the accepted standards of practice. If your injury occurred during surgery, other medical professionals could be held accountable, too. For instance, if nurses failed to check if all the surgical tools were extracted from the patient's body, they may be held liable for the resulting harm.
When a Surgery-Related Injury is Caused by Defective Products
Not all surgery-related injuries occur due to surgical errors. A patient can also be injured due to a defective product that was used by the surgeon or other hospital staff members during the surgery.
A defective medical device, which malfunctioned or has a design or manufacturing defect, is likely to cause injuries.  If your injury occurred due to a defective product, you might be able to pursue a product liability claim against the manufacturer of the device.
Consult with our knowledgeable Atlanta defective product attorneys at Carroll Law Firm, LLC, to talk about your particular case. Contact our lawyers to determine whether you can sue for medical malpractice or product liability. Call at 404-816-4555 for a consultation.
Resource:
abc4.com/news/possible-deadly-error-brain-scanning-device-used-by-surgeons-recalled-by-fda/
https://www.carroll-firm.com/what-makes-a-product-defective/