Steps To Take If You Suspect Medical Malpractice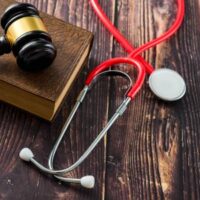 Medical malpractice is among the top leading causes of preventable injuries and deaths in the United States. For example, a study by the Johns Hopkins Team found that medical errors can claim more than 250,000 lives in one year. Sadly, many of these medical malpractice victims are in Georgia. You should take action immediately if you suspect you are a medical malpractice victim. Below are five steps to take if you suspect medical malpractice:
See Another Doctor
The first thing you should do if you suspect medical malpractice is to find another doctor who can offer you a second opinion and mitigate the damage caused by the negligent doctor. Whether it was a medication error, misdiagnosis, or surgical error, ensure you get evaluated by another doctor. Seeing another doctor can help prevent your condition from worsening.
Follow Your New Doctor's Orders
After suffering harm because of the negligence of a medical professional, you have the legal obligation to mitigate damages. If you do not mitigate damages, you will not be allowed to recover compensation in your medical malpractice claim for damages that could have been avoided by reasonable efforts. You should take all appropriate medications and keep all follow-up appointments.
Document Everything
If you suspect medical malpractice, you should ensure you keep a record of your medical records. Medical records are very crucial in medical malpractice cases. However, medical records are not the only piece of evidence you need when dealing with a medical malpractice case. For example, you also need pictures of your physical injuries. Pictures can help you prove the severity of your injuries. Keep detailed notes of all doctor visits and all conversations with your doctor's office.
Contact a Medical Malpractice Attorney
If you suspect medical malpractice, contact a medical malpractice attorney as soon as possible. An attorney can ensure you file your medical malpractice claim on time. In Georgia, there is a statute of limitations on medical malpractice claims. On top of helping you file your medical malpractice claim on time, a qualified attorney can help you fight for compensation in or out of court.
Don't Talk About Your Medical Malpractice Case on Social Media
You might feel the need to vent on social media if you suspect medical malpractice. However, you should avoid discussing your case with other people online. What you post on your social media sites can be used as evidence against you in your medical malpractice case. This is true even if you have changed your privacy settings.
Contact an Atlanta Medical Malpractice Attorney
If you are in Georgia and suspect medical malpractice, contact our Atlanta medical malpractice attorney at Carroll Law Firm to schedule a consultation and discuss your case.