What is the Standard of Care in Medical Malpractice Cases in Georgia?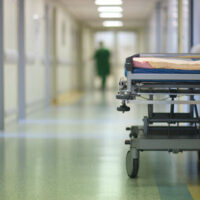 If a doctor has made a medical error that resulted in your injury, you might be able to sue the negligent physician for medical malpractice. However, filing a medical malpractice claim can be complicated because you are required to prove that the medical procedure or treatment fell below the accepted "standard of care."
Failure to prove that your doctor breached the standard of care will prevent you from recovering damages for your injuries. Today, we will define the standard of care in medical malpractice cases and explain how that standard works in Georgia.
Standard of Care in Medical Malpractice: Definition
In medical malpractice cases, the standard of care refers to the level and type of medical care that a reasonably competent and prudent doctor with a similar background would have provided under the same or similar circumstances.
There are unique and applicable standards of care that all healthcare providers in a given profession must adhere to when treating a patient. In other words, the standard of care constitutes the threshold for what constitutes negligence in medical malpractice cases.
For example, two patients undergo the same high-risk surgery performed by two different surgeons. One of the surgeons adhered to the applicable standards of care, while the other surgeon violated the standard. However, both patients suffered harm.
The patient who suffered harm during a surgery that was performed by the surgeon who was in accordance with the standard of care is unlikely to have a valid medical malpractice claim to recover damages. The other patient, on the other hand, may be able to pursue a medical malpractice lawsuit because his or her surgeon failed to meet the standard of care.
How to Prove a Violation of the Standard of Care in Georgia?
Under the O.C.G.A. § 51-1-27, a person who suffered an injury during medical treatment or surgery must be able to prove that the doctor failed to use "a reasonable degree of care and skill" during the medical procedure.
However, proving that a medical professional violated the applicable standard of care can be difficult and requires the injured patient to collect evidence to establish that the doctor failed to use a reasonable degree of care and skill.
In Georgia, a breach of the standard of care must be established with the help of expert witnesses to testify that the doctor deviated from the applicable standard.
Consult with an Atlanta Medical Malpractice Attorney
Medical malpractice cases are invariably complex and fraught with pitfalls.  An experienced malpractice attorney will gather evidence, obtain access to expert witnesses, and prepare the paperwork to file your claim and recover damages.
If you suffered harm while receiving medical care, consult with our Atlanta medical malpractice attorneys to determine whether your doctor deviated from the accepted standards of care. Contact our Carroll Law Firm to discuss your particular case. Call at 404-816-4555 today.
https://www.carroll-firm.com/why-many-medical-cases-never-reach-the-courthouse-steps/