Who Can Be Held Liable For Injuries Caused By Medication Errors?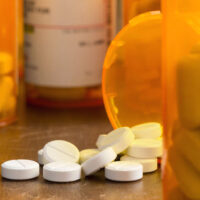 Most patients understandably believe that the medications they are prescribed will work as intended. That is because we tend to trust doctors and think that healthcare providers do not make mistakes. Unfortunately, they do.
In fact, statistically speaking, more than 7 million patients in the United States are affected by medication errors annually. When a doctor, pharmacist, or other healthcare provider deviates from the accepted standard of care and makes a medication error that causes harm to a patient, the injured patient may be able to sue the negligent medical professional for the harm caused.
If you believe that you have been a victim of a medication error, speak with a knowledgeable attorney to discuss liability in your particular case. Our Atlanta medication error lawyer at Carroll Law Firm is committed to helping clients pursue the compensation to which they are entitled.
Types of Medication Errors
Medication errors can result in serious yet preventable harm to a patient. While not all medication errors constitute medical malpractice, a lot of them do.
There are various types of medication errors, including:
Prescribing the wrong dosage (overdose or underdose)
Prescribing the wrong medication
Failing to review the patient's medical history when prescribing the medication
Failing to warn a patient of all the risks associated with the drug
Negligently mixing prescription drugs that constitute dangerous drug combinations
It is vital to consult with a skilled attorney to determine whether you can sue a pharmacist, physician, or another medical professional for making the medication mistake.
Who Can Be Held Liable for Injuries Caused by Medication Mistakes?
Determining liability for a medication error can be complicated, as there may be multiple liable parties. Depending on the circumstances of your particular case, you may be able to sue any of the following parties:
The prescribing doctor. If a doctor who prescribes you the wrong medication or the wrong dosage deviates from the accepted standard of care, that doctor may be held liable for your resulting harm.
Nurses and other hospital workers. Even if medication is prescribed correctly, nurses and other members of hospital staff may make errors when administering the medication.
The hospital or another facility. In many cases, patients who get hurt due to medication errors during their stay in a hospital or another medical institution can sue the facility for their injuries and losses.
Pharmacists. A pharmacist can be held liable for a patient's injury if he/she makes an error when giving the drugs (e.g., giving the wrong dosage).
Drug manufacturers. If a medication occurs due to defects, improper warning (or lack thereof), or improper advertising, the manufacturer of the medication may be held liable for the patient's injuries.
When determining liability for a medication error, it is vital to retain a skilled medical malpractice attorney to find the underlying cause of the mistake. In some cases, there may be multiple liable parties.
Discuss your case with an Atlanta medication error lawyer Stacey Carroll by calling 404-816-4555.