Steps To Take After A Medication Error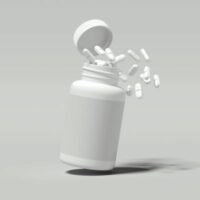 A medication error also arises when a patient is given the wrong medication, an incorrect dosage of a medication, or a medication that reacts with another prescribed medication. Unfortunately, such mistakes can lead to severe injuries or even death. Medication errors can worsen a patient's condition or even create a new one. Because of the adverse effects of medication errors, you must understand what to do if you have been a victim of a medication error. This article outlines the steps to take after a medication error.
Some Basics About Medication Errors
Medication errors are usually preventable, meaning that most medication errors are a result of negligence. Some common reasons for medication errors include:
Mislabeling of medication
Prescribing medication without proper consideration of the patient's allergies
Prescribing the wrong medication or dosage
Administering the wrong medication or dosage
Poor communication between medical professionals
Failure to take into account the drugs the patient is already taking when administering new drugs
Unfortunately, identifying a medication error can be challenging. If you were already dealing with an injury or illness before a medication error occurred, it can be difficult to discern the medication mistake. The following are some signs that could indicate you have been a victim of a medication error:
New or worsening symptoms
Hemorrhaging
Increased body temperature
Confusion
Rapid heartbeat
Organ failure
Loss of senses or diminished sensory functionality
Steps To Take After a Medication Error
If you believe you have been a victim of a medication error, you need to take steps to protect your health and your legal right to compensation. The following are some of the most vital steps to take after a medication error;
Seek medical attention: Medication errors can be dangerous. You need to find a physician who can correct the problem immediately.
Contact an attorney: If your medication error occurred due to a healthcare professional's negligence, you have the right to file a medical malpractice claim and recover compensation. An attorney can give you legal guidance and help you file your claim and recover the compensation.
Report the error: It is crucial that, after you confirm a medication error has occurred, you report the error to the proper authorities. Doing this can help you save other patients from suffering the same fate as you.
Document evidence: After suffering a medication error, you need to document evidence that can help you with your medical malpractice case. For instance, keep any medication bottles that you were given. Also, it would be best to obtain your medical records and keep a record of how you feel every day. While documenting how you feel every day, ensure you include details of any changes you experience in your injury or illness.
Some of the damages you can recover after being harmed as the result of a medication error include:
Medical expenses
Lost wages
Pain and suffering
Mental anguish
Contact an Atlanta Medication Error Attorney
If you believe a medication error may have harmed you, contact the Atlanta medication error lawyers at the Carroll Law Firm at 404-816-4555 to schedule a free consultation. If we determine that you have a valid case, we can help you fight for the compensation you deserve for the harm you have suffered.
Resource:
mayoclinic.org/healthy-lifestyle/consumer-health/in-depth/medication-errors/art-20048035#:~:text=Symptoms%20of%20the%20dangerous%20drug,increased%20body%20temperature%2C%20among%20others