Top 6 Reasons To Consider Arbitration For Your Partnership Dispute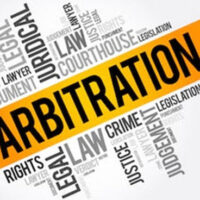 Arbitration is an Alternative Dispute Resolution (ADR) method where one or more individuals hear a dispute and render a binding decision. An ADR method is any method of resolving a dispute without going to court. Arbitration is one of the most effective and convenient forms of ADR.
So, how exactly does arbitration work? When it comes to partnership disputes, disputing business parties will hire attorneys and then submit their dispute to a neutral third party known as an arbitrator. More than one arbitrator may be involved in some cases. After the dispute has been submitted, it is up to the arbitrator or arbitrators to render a final judgment.
Choosing to arbitrate a partnership dispute comes with many benefits. Below is a look at six reasons to consider arbitration for your partnership dispute.
Privacy
Arbitration can offer privacy to businesses dealing with disputes but do not wish the public to know about their disputes. Arbitration proceedings are conducted behind closed doors, and the public cannot attend an arbitration proceeding, which is not the case with a court proceeding. Also, the decisions made in an arbitration proceeding are largely private.
Choice of the Arbitrator(s)
In arbitration, disputing business partners have some say-so in choosing who they want to act as the arbitrator(s). Choosing who will make the final decision concerning a partnership dispute comes with various advantages. For example, since the disputing parties choose the arbitrator(s) together, they get to select an individual or individuals they have confidence in and who will be unbiased. Also, business partners are able to choose an individual or individuals with specific expertise and experience related to their dispute.
Control
When it comes to arbitration, it is possible for disputing parties to choose pre-existing rules or control the rules that apply to their arbitration. Being able to control the rules that apply to your arbitration can prove quite beneficial in a situation where there is an urgent issue or an issue of a highly technical nature.
Fewer Complications
Generally, the arbitration process is less complicated than the court process. For instance, the arbitration process generally involves fewer motions and hearings. Also, the complex rules of evidence that normally apply to court proceedings do not have to be strictly applied in arbitration proceedings.
Speediness
Arbitration offers an opportunity to resolve partnership disputes much sooner. Unlike court hearings, which are usually scheduled according to court calendars, arbitration hearings are usually scheduled based on the availability of the arbitrator(s) and involved parties. Courts are usually quite busy, which often results in disputing parties waiting for long before attending a court hearing.
Finality
In a court case, parties are allowed to appeal the final decision. On the other hand, parties cannot appeal arbitration decisions except for very limited reasons. This means that arbitration gives finality to the dispute, something that may take years with a court decision.
Contact an Atlanta Business Litigation Attorney
Arbitration is an effective tool for resolving partnership disputes, but not all partnership disputes can be resolved through arbitration. Our Atlanta business litigation lawyer at Carroll Law Firm can advise you on the best way to resolve your partnership dispute. Call us today at 404-816-4555 to schedule a consultation and determine your best option.