7 Hospital Errors That Could Cost You Your Life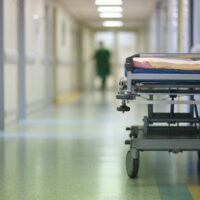 Certain medical errors are more prevalent than others and can put lives in jeopardy. The consequences of hospital mistakes are more severe than you might imagine. If you were injured due to the negligence of a healthcare provider, speak with an Atlanta hospital error attorney to explore your options.
How Common Are Hospital Errors in the U.S.?
A 2016 study by Johns Hopkins showed that one in 10 deaths in the U.S. occurs due to medical errors. The study found that more than 250,000 Americans die each year from hospital mistakes. Other reports, according to CNBC, estimate that number to be as high as 440,000 deaths.
In many cases, the surviving family members can pursue a medical malpractice lawsuit against the negligent doctor and/or hospital to obtain financial compensation.
7 Common Hospital Errors
These are the most common medical errors to be aware of if you are being treated or are undergoing surgery in a hospital in Atlanta or other parts of Georgia.
Hospital-Acquired Infections
According to Patient CareLink, hospital-acquired infections account for over 1.7 million infections and 99,000 deaths each year. Patients who acquire infections from surgery or during their stay spend, on average, an additional week in the hospital.
Inadequate Sanitation
Sanitation plays a considerable role in ensuring patients' safety in U.S. hospitals. Even something as simple as washing one's hands with soap goes a long way to protect patients from preventable infections and illnesses.
Anesthesia Errors
Even the tiniest mistake when preparing the precise cocktail of drugs to be used in general anesthesia can cause a tremendous amount of pain and suffering or even death. Anesthesia errors usually occur due to the anesthesiologist's failure to consider the patient's drug allergies, weight, age, physical health, and other factors.
Central Line Infections
A central line, also known as a catheter, placed in a large vein in the patient's neck, chest, or groin, can cause deadly bloodstream infections when doctors fail to ensure a sanitary environment or take all necessary measures to protect the patient's safety.
Improper Blood Transfusions
Red blood cell transfusion is one of the most popular procedures in hospitals in Atlanta and across Georgia. However, one study estimated that nearly 60% of all such transfusions are "inappropriate." According to another study, the more blood cells a patient receives, the more likely he or she is to get infected.
Medication Mistakes
When administered incorrectly, drugs can be deadly. Medication errors are not uncommon in hospitals when doctors administer wrong drugs or prescribe the wrong dosage. Medication mistakes are common when a patient is admitted to the hospital, changes rooms, or when the patient is discharged.
Communication Errors
Communication mistakes are another common type of hospital error that occurs due to, for example, the doctors' failure to review a patient's medical history, miscommunication about the patient's condition, poor documentation, or inadequate informed consent.
To prevent doctor/nurse errors in an Atlanta hospital, always double-check with your doctors and ask as many questions as you can, even if the doctor has access to all your records.
Contact our Atlanta hospital error attorney from Carroll Law Firm if you have fallen victim to a medical error in a place that provides healthcare services in Atlanta or other parts of Georgia. Schedule a complimentary consultation by calling 404-816-4555.
Resources:
cnbc.com/2018/02/22/medical-errors-third-leading-cause-of-death-in-america.html
ncbi.nlm.nih.gov/pubmed/21498040
jama.jamanetwork.com/article.aspx?articleid=1853162
patientcarelink.org/improving-patient-care/healthcare-acquired-infections-hais/
hopkinsmedicine.org/news/media/releases/study_suggests_medical_errors_now_third_leading_cause_of_death_in_the_us