5 Factors Behind Partnership Disputes in Georgia's Business Litigation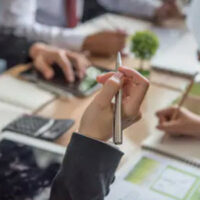 In business litigation, a partnership is an arrangement in which two or more individuals or entities engage in business relations to share in the profits.
Business partners may disagree on a variety of aspects in partnership, especially when they encounter financial or other problems. Disagreements between business partners are a delicate matter that must be resolved by someone who knows Georgia's partnership and business litigation law.
Any business dispute can present significant hurdles and challenges, making it impossible to continue doing business together or destroying the business completely. To protect your rights in the event of a partnership dispute, speak with an experienced and detail-oriented business litigation lawyer.
5 Common Causes of Partnership Disputes
A partnership dispute can arise for practically any reason, but there are certain factors that are more prone to causing conflicts between business partners or stakeholders.
Breach of Contract or Agreement. Business partners assume certain rights and obligations created and regulated by written contracts or oral agreements. While a written agreement may contain specific provisions on how to take legal action and resolve a partnership dispute, many people choose to work under an oral agreement. Either way, you may need a lawyer to address your business conflict caused by a breach of a partnership agreement.
Breach of Fiduciary Duty. Partners and stakeholders owe a general fiduciary duty to act in good faith towards one another when doing business. Their legal obligations created by the fiduciary relationship include honesty, fairness, care, and loyalty in all dealings related to operating the business.
Unethical Acts. Unethical activity on the part of a business partner can be grounds for civil litigation and, in some cases, even criminal prosecution. However, in addition to a potential civil case, unethical acts can become the basis of a partnership dispute.
The act of improperly converting partnership assets for personal use constitutes "embezzlement," and can be grounds for both criminal prosecution and business litigation. A partner who has been victimized by embezzlement can seek recovery in a civil lawsuit.
While engaging in fraudulent activities can be a crime in Georgia, fraud may also become the basis of business litigation. When one of the partners deliberately acts to deceive, other stakeholders may pursue a partnership dispute claim for fraud. Aggrieved partners could seek equitable relief if the wrongdoer's deception was achieved through intentional concealment or misrepresentation of facts.
How an Atlanta Business Litigation Attorney Can Help
Here at Carroll Law Firm, our Atlanta partnership disputes attorney can assist you with understanding business litigation and helping identify the most optimal legal recourse. For many stakeholders, partnerships mean much more than just a source of income, so any partnership conflict or disagreement can cloud one's judgment and make it challenging to keep a cool head. That is why having an experienced business litigation lawyer by your side is so important.  Call our Atlanta business litigation lawyer at 404-816-4555 to schedule a free case review.