How Can Healthcare Providers Prevent Diagnosis Errors?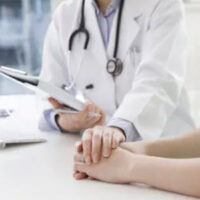 Misdiagnosis, delayed diagnosis, and failure to diagnose can mean the difference between life and death. Diagnosis errors can cause a tremendous amount of pain and suffering or leave a patient disabled and injured for the rest of his or her life.
Yet, misdiagnosis or failure to diagnose a disease, such as cancer, continues to be the top reason why Americans file medical malpractice suits against doctors.
According to a 2019 study cited by Modern Healthcare, more than a third of all medical malpractice claims over the past decade involving permanent injury or death were linked to misdiagnosis, delayed diagnosis, and other diagnostic errors.
If you have been misdiagnosed in Atlanta or elsewhere in Georgia, talk to our Atlanta diagnosis error attorney at the Carroll Law Firm to determine whether the missed, delayed, or wrong diagnosis entitles you to sue the negligent doctor for ensuing damages.
How Common Are Diagnostic Errors in the U.S.?
Even though doctors, nurses, and other members of medical staff go through rigorous and extensive medical education and training to be able to accurately identify a patient's symptoms with a correlating illness, injury, disease, or medical condition, diagnostic errors are still very prevalent.
A healthcare provider makes a diagnosis error when he or she fails to identify a medical condition correctly, confuses it with another disease, or fails to diagnose it in a timely manner. Commonly misdiagnosed diseases and illnesses include:
Cancer
Stroke
Heart attack
Parkinson's disease
Clogged arteries
Lupus
Appendicitis
Pulmonary embolisms
Lung problems
Lyme's disease
Multiple sclerosis
According to the Institute of Medicine (IoM), doctors across the U.S. commit an estimated 12 million diagnostic errors per year. If a patient suffered harm because a doctor failed to make an accurate and timely diagnosis, he or she may be entitled to compensation through a medical malpractice suit.
If you suspect that a diagnostic error or delayed diagnosis caused you harm, do not hesitate to contact an Atlanta diagnosis error attorney as soon as possible because Georgia's statute of limitations for medical malpractice claims is only two years. Reach out to the Carroll Law Firm. by calling at 404-816-4555 to receive a complimentary consultation.
Resources:
ncbi.nlm.nih.gov/books/NBK338594/
modernhealthcare.com/safety-quality/diagnosis-errors-account-one-third-severe-harm-malpractice-claims