Can I Sue ER Doctors for Emergency Room Malpractice?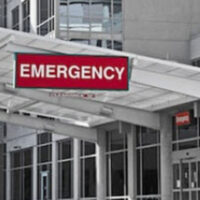 The fast-paced nature of emergency rooms can result in many types of medical errors. When emergency room doctors fail to adhere to accepted standards of care, and patients get hurt due to their mistakes, the injured patients may be entitled to compensation through a medical malpractice lawsuit.
Many hospitals and emergency rooms are understaffed and full of overworked doctors, which increases the risk of misdiagnosis and other types of errors.
Even though emergency room doctors must care for acute patients and make tough decisions in a fast-paced environment, you may still be able to sue them for emergency room malpractice if you get hurt due to gross negligence and mistakes on the part of ER doctors.
Speak with our Atlanta medical malpractice attorney at Carroll Law Firm to determine whether you can sue a hospital or ER doctors for emergency room malpractice and recover damages.
Types of emergency room malpractice
ER doctors treat patients with life-threatening injuries and conditions daily. They are responsible for diagnosing, examining, monitoring, and releasing patients from emergency departments.
Unfortunately, errors are bound to happen when doctors in the emergency room fail to adhere to accepted standards of care. Some of the most common types of ER malpractice include:
Misdiagnosis
Failure to diagnose internal bleeding or sepsis
Medication errors
Anesthesia errors
Failure to order correct tests
Failure to properly interpret test results
Can you file a medical malpractice lawsuit for emergency room errors?
Since emergency rooms are fast-paced and multitasking work environments, doctors, nurses, surgeons, and other professionals working in the emergency department enjoy more immunity from liability than other doctors.
However, it does not mean that ER doctors are completely immune from liability. You can still sue ER doctors for emergency room malpractice when serious mistakes lead to injuries and damages.
If you or your loved one was hurt due to gross negligence on the part of medical professionals in the emergency room, you would be required to prove the following three elements to win a medical malpractice lawsuit:
The doctor owed the plaintiff a duty of care (there was a doctor-patient relationship);
The ER doctor's actions or decisions were grossly negligent or careless; and
The plaintiff was hurt and suffered damages because of the doctor's negligence.
What to do if you were hurt due to emergency room malpractice?
If you suspect that a doctor was negligent while providing emergency care during your stay in the emergency department, speak with an experienced medical malpractice attorney right away.
A lawyer will investigate your unique case to determine whether you have a right to file a medical malpractice lawsuit against the negligent emergency room doctor. Schedule a case review with our medical malpractice attorney Stacey Carroll to discuss your legal options and help you pursue compensation for your damages and losses. Call 404-816-4555 today.