What to Do if You Were Misdiagnosed in Georgia?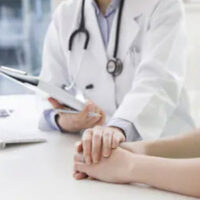 Being misdiagnosed or receiving a wrong diagnosis can be very disheartening and frustrating, but you need to know how to help yourself and protect your legal rights if you were a victim of misdiagnosis.
Contact our Atlanta diagnosis error attorney Stacey Carroll if you have reason to believe that you received a wrong diagnosis. Our attorney will evaluate your case to determine whether you can sue the doctor for medical malpractice.
Five things to do after receiving a wrong diagnosis
Take the following five steps if you were misdiagnosed by a healthcare provider in Georgia:
Don't be afraid to dispute your doctor's diagnosis
Doctors are humans, and they make mistakes. Because you know your body better than anyone else, including your doctor, you should not be afraid to question your doctor's diagnosis if you doubt their medical opinion.
Get a second opinion
If you have reason to believe that you received a wrong diagnosis, there is nothing stopping you from getting a second opinion from another doctor. If you were diagnosed by a general practitioner, it might be a better idea to consult with a specialist about your condition.
Your health is your priority
If you feel that a second doctor's opinion is more accurate, focus on your health, and start your treatment. You should not compromise your health while trying to figure out whether your doctor committed medical malpractice. Let your attorney handle the legalities of your case.
Keep records and documentation
If you feel that you were misdiagnosed, it is vital to keep records and any documentation related to the wrong diagnosis. Evidence that might be used in your medical malpractice case includes appointments, receipts, bills, prescriptions, and other kinds of documentation.
Consult with a medical malpractice attorney
If you do not know what to do if you were misdiagnosed, schedule a consultation with an experienced diagnosis error attorney. Under O.C.G.A. § 9-11-9.1, a plaintiff must present an affidavit of an expert (typically, another doctor) when bringing a medical malpractice claim.
If you believe that you received a wrong diagnosis, a skilled medical malpractice lawyer will review your particular case to determine whether you have grounds to sue your doctor. An attorney will also help you gather and preserve all necessary evidence and documentation to prove that you were misdiagnosed and help you obtain compensation for the resulting damages and losses.
Schedule a consultation with our medical malpractice lawyer in Atlanta to discuss your unique case. Contact Carroll Law Firm to determine whether or not you have a valid medical malpractice claim.