Product Disparagement Claims in Georgia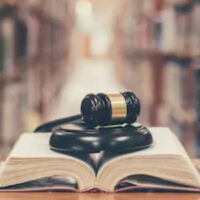 In the modern era of eCommerce, competition has become very extreme and brutal. Unfortunately, however, many companies approach competition with a malicious attitude. Unfair competition and other deceptive trade practices are not lawful ways to compete.
A not-so-uncommon tactic many companies use to steal their competitor's customers is product disparagement. Product disparagement occurs when a company makes a false or misleading comparison about its competitor's products or services with the intent to cause financial harm to that competitor.
What is Product Disparagement in Georgia?
Product disparagement has many synonymous terms, such as:
Slander of goods
Product defamation
Trade libel
Commercial disparagement
False advertising
In Georgia, a company or its business owner can be sued for product disparagement when it makes false statements about a competitor's product or service.
A company that believes it has been a victim of product disparagement can sue the competitor under state laws and/or the federal Lanham Act.
Examples of Product Disparagement in Georgia
A business can be sued for product disparagement when it:
Makes false or misleading comparisons between its product and the product of its competitor;
Makes false statements about the quality or pricing of a competitor's product;
Advertises its own product using packaging, logos, images, slogans, words, or any other protected trademark similar to that of a competitor;
Creates and distributes articles in the media to spread negative statements about a competitor;
Falsely accuses a competitor of dishonesty, trademark infringement, and other types of unethical or bad business practices; or
Engages in online product disparagement on social media, websites, or other platforms.
In Georgia, a company can win a product disparagement lawsuit against a competitor if it can prove that the defendant's practices (e.g., making false or misleading statements) were directly responsible for lost profits. Also, a plaintiff must prove that the defendant intentionally and knowingly made false or misleading statements.
Under the federal Lanham Act, victims of product disparagement and trademark infringement can recover damages incurred due to the defendant's actions and seek reimbursement for the cost of business litigation.
If you have a potential product disparagement lawsuit, consult with an Atlanta unfair competition attorney to review your particular case. Contact Carroll Law Firm for a case review at 404-816-4555.