Can You Sue A Plastic Surgeon For A Botched Plastic Surgery?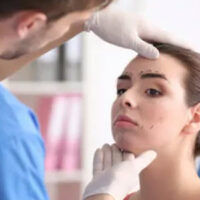 Plastic surgery usually occurs for the purposes of reconstructing parts of the body. This is different from cosmetic surgery, and it is crucial that you understand the difference between the two. Cosmetic surgery is where an individual chooses to have an invasive medical procedure or an operation, including surgery, to cosmetically change their appearance rather than for medical reasons. On the other hand, plastic surgery usually occurs for medical reasons.
When conducted responsibly, plastic surgery can change a person's life for the better. However, if performed irresponsibly, plastic surgery can alter an individual's life for the worst. For example, plastic surgery can result in a patient's physical appearance permanently changing in a way they did not expect. When plastic surgery results in an individual's appearance changing in a manner they did not expect, it is usually referred to as "botched" plastic surgery. If you underwent plastic surgery and the result is drastically different from what the surgeon told you to expect, you are a victim of a botched plastic surgery. Also, if you underwent plastic surgery and now have medical issues that you did not have before your surgery and that you would not have if you had not had the surgery, you are a victim of a botched plastic surgery.
Can You Sue a Plastic Surgeon for a Botched Plastic Surgery?
If you were a victim of a botched plastic surgery, you might be asking yourself if you can file a medical malpractice claim against the plastic surgeon who conducted your surgery. You are most likely wondering, "Is a botched plastic surgery medical malpractice?" Simply put, it depends. Every medical professional, including plastic surgeons, are required to meet a specific standard of care. Generally, plastic surgeons in America are held to the same standards of care as any other physician. Therefore, if a plastic surgeon violates a standard of care and causes harm to a patient, they can be held liable.
Proving Medical Malpractice in a Botched Plastic Surgery Case
For you to prove medical malpractice in a botched plastic surgery case, you must establish the elements of negligence. First, you need to prove that the plastic surgeon performed the surgery in violation of the applicable standard of care. Then, you must show that the plastic surgeon's breach of duty was the cause of your injury. Some common injuries in a plastic surgery malpractice lawsuit include:
disfigurement
permanent scarring
paralysis
infection
skin irregularities or discoloration.
Contact an Atlanta Surgical Error Attorney
If you suffered an injury in a botched plastic surgery in Atlanta or anywhere in Georgia, please call an Atlanta surgical error attorney at Carroll Law Firm LLC today at 404-816-4555 to schedule a consultation.
Resource:
ncbi.nlm.nih.gov/pmc/articles/PMC2628513/