5 Big Mistakes To Avoid In Your Premises Liability Case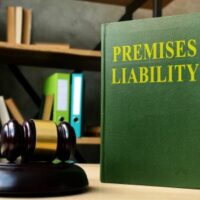 If you are injured on someone else's property because of no fault of your own, you may be eligible to file a premises liability claim. Filing a claim against the negligent party can help you recover compensation for, among others, your medical bills, lost wages, and pain and suffering. However, to ensure you recover compensation, you want to avoid making certain mistakes that could end up costing you money. Below are five big mistakes you need to avoid in your premises liability case.
Mistake #1: Not Reporting the Accident
One of the biggest mistakes you can make after suffering an injury on someone else's property is failing to report your accident. If you suffered an accident in a grocery store, shopping mall, apartment building, or other premises, ensure you report your accident to the property owner. And after you report your accident, make sure you ask to complete an accident report and be given a copy of the report. Reporting an accident and ensuring you complete an accident report can help make things easier for you when the time comes and you file a premises liability claim.
Mistake #2: Not Gathering Evidence at the Accident Scene
It is vital that you gather evidence at the accident scene. If you cannot do so yourself, you should consider asking someone to help. You can take pictures and videos of the accident scene. Obtain contact information for all witnesses. Demand that the property owners immediately take steps to preserve surveillance video footage. The evidence you gather at the accident scene can come in handy after you file your premises liability claim. Even if you think the circumstances of your accident are clear, gathering evidence can help make your case stronger.
Mistake #3: Delaying Medical Care
Seeking medical attention as soon as possible after an accident is crucial for your health and premises liability claim. Even if you believe you only suffered minor injuries, go see a doctor. That injury you think is minor could become worse over time, so make sure you let a doctor be the judge of the severity of your injury. When it comes to your claim, the insurance company or companies may use your failure to seek prompt medical attention against you. For example, insurance adjusters are known to argue that a victim's injuries were caused by another incident other than the accident at the defendant's property when a victim waits long to seek medical care.
Mistake #4: Giving the Insurance Company a Recorded Statement
You should not agree to give a recorded statement to the insurance company. Insurance companies are known to use recorded statements against victims. If you provide a recorded statement, it can be manipulated and used against you. Also, if you misspeak or say something that could hurt your case, it can end up costing you.
Mistake #5: Accepting a Settlement Offer Before Speaking to an Attorney
The insurance company or at-fault party may try to convince you that they are looking out for you by offering you a quick settlement. However, the reality is that insurance companies and at-fault parties are usually looking out for their best interests. The only way to know if a settlement offer is fair is by speaking to an attorney.
Contact an Atlanta Unsafe Premises Attorney
If you suffered injuries on someone else's property, the Atlanta unsafe premises attorney at Carroll Law Firm is here to help. Call 404-816-4555 today to schedule a consultation.