Four Elements of a Tortious Interference Claim in Georgia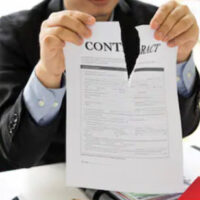 When one company or individual wrongfully interferes with contractual obligations or business relationships between two other parties, this can cause significant harm and loss of profits. When it happens, the victim may file a tortious interference claim against the wrongdoer.
Elements to Prove a Tortious Interference Claim
To prevail on a tortious interference claim, you must establish the following four elements:
A person or business not a party to the contract interfered with that contract by wrongful or unlawful conduct;
The defendant acted willfully or knowingly;
The defendant's intention was to interfere with the contract; and
The plaintiff suffered financial losses because of the defendant's conduct.
Challenges in Winning a Tortious Interference Claim
Tortious interference cases can be challenging.  To prevail, the plaintiff must prove the elements set forth above, but must also overcome numerous defenses that can be mounted.  For example, the plaintiff may have to prove that:
The defendant was a stranger to the contract and not in privity with the contracting parties;
The defendant's interference was malicious and wrongful as opposed to legitimate competition;
The defendant's interference was the actual cause of the loss of the contract or business relationship; and
The plaintiff suffered real loss as a result of the tortious interference.
If you believe that you have a valid tortious interference claim, consult with an Atlanta breach of contract lawyer. Our Georgia-based business litigation attorney at Carroll Law Firm has the experience and resources to handle tortious interference claims. Call at 404-816-4555 or fill out a contact form to schedule a consultation.