What Are Your Rights During Contract Disputes?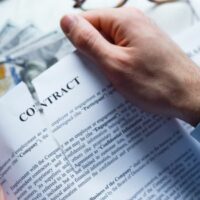 A contract is a legally binding document between two or more parties. Typically, a contract is signed between one party providing goods or property or performing services in exchange for something of value, such as monetary compensation.
A contract is considered valid and enforceable when it consists of four elements: offer, consideration, acceptance, and mutuality. If the parties are not able to reach an agreement, they cannot form a legally binding contract.
If you signed a contract, it is critical that you understand your rights. When contract disputes arise, knowing your rights can help deal with a breach of contract more efficiently. It is advisable to contact an Atlanta breach of contract attorney if you are involved in a contract dispute.
Causes of Contract Disputes
If you are a party to a contract, it is important to understand the common causes of contract disputes. Knowing what issues can cause breaches of contract can help you be prepared for contract disputes.
While causes of contract disputes vary from one case to another, some of the most common causes include:
One party's circumstances have changed. If a contract was created years or months ago, one party's circumstances might change over time. It is not uncommon for a party's circumstances to change, especially given the turbulent times that we live in. The parties may be involved in a contract dispute if they cannot agree upon mutually beneficial changes to the contract.
Vague contract terms. Not all contracts are well-crafted with clear terms.  Vague contract terms can result in disputes between the parties, especially when they interpret the terms of the agreement differently.
Improper administration of the contract. Many contract disputes are the result of the parties' failure to correctly administer the contract. The importance of creating a proper and mutually beneficial contract cannot be overstated.
What Are Your Rights During a Contract Dispute?
If you are involved in a contract dispute, it is crucial to know your rights. What's more, a contract can significantly limit a party's rights, which is why it is important to read the agreement carefully before signing anything.
In fact, it is advisable to have a lawyer read the agreement for you and/or help you draft a proper contract that clearly outlines the parties' rights and obligations. Your attorney will also help you protect your rights during a contract dispute.
When you are dealing with a contract dispute, your attorney will help you explore all of the options that are available to you. Each case is unique, which is why a party's options may vary. Typically, a party involved in a contract dispute can choose one of the following strategies:
Agree with whatever the other party demands to resolve the dispute
Ignore the other party's breach of contract
Try mediation to resolve the disagreement
Try negotiating mutually beneficial changes to the contract
Try arbitration
If nothing works, file a lawsuit against the other party
Let our knowledgeable attorney at Carroll Law Firm review your particular contract dispute to help you understand your rights and options. Call 404-816-4555 to schedule a case review.