Shareholder/Partnership Disputes When Imposing a Capital Call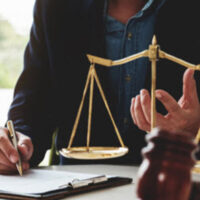 The COVID-19 pandemic has had an unprecedented impact on entire industries and businesses across the nation. As many companies' revenue has taken a nosedive, and some incurred additional expenses during the coronavirus crisis, partnerships may find no other choice but to request "capital calls" to address their financial struggles.
What is a Capital Call in a Partnership or LLC?
Capital calls are mandatory drawdowns issued to limited partners to collect funds from members of a limited liability company (LLC) or a business partnership. But can capital calls be imposed during the COVID-19 pandemic? And what if one or several members are not able to provide a specified amount of money?
When creating a business partnership or limited liability company (LLC), the partners are required to make contributions to fund the new company's business operations.
A capital call can be made to a company's stakeholders in the event of an emergency or when the partnership or LLC requires to provide investment funds to maintain business operations.
Capital Calls in the Coronavirus Era
To avoid partnership disputes, stakeholders usually create a partnership agreement or LLC operating agreement, in which they set forth a procedure for imposing capital calls when the limited partners could be required to commit a portion of the money.
In fact, some partnership agreements forbid capital calls or simply do not govern the process of demanding the payment of money from investors. In the latter case, you should consult with an Atlanta shareholder dispute attorney.
Many agreements allow capital calls only when the call is approved by a specific number of partners. Some partnerships or LLC operating agreements select individuals who would have discretion to request capital calls.
Therefore, whether or not a capital call can be imposed during the COVID-19 pandemic depends on the agreement that governs capital calls. Many businesses that face financial strains due to the coronavirus crisis may be able to make capital calls to address economic concerns, contract disputes, employment-related claims, loss of revenue, supply chain disruptions, and other unforeseen effects of the pandemic.
Partnership Disputes When Imposing a Capital Call
Even if a partnership or LLC operating agreement allows you to make a capital call under certain circumstances, there may be disputes regarding whether a capital call is really necessary. If partners determine that a capital call imposed by the company management was inappropriate, stakeholders may take legal action.
If one or several partners or members are unable to make the mandatory contribution of capital imposed by a capital call, the agreement generally outlines the procedure for "punishing" the non-complying partner. The consequences of failing to provide the funds include:
Reducing the partner's ownership interests
Limiting or forfeiting the distribution of profits
Mandatory sale of the partner's ownership interest
If a capital call triggered a shareholder or partnership dispute during the COVID-19 pandemic, you might want to speak with a knowledgeable business litigation attorney to resolve your differences. Contact our Atlanta business litigation lawyers at Carroll Law Firm to schedule a consultation. Call at 404-816-4555.
Resource:
carroll-firm.com/atlanta-business-litigation-attorney/breach-of-contract/
https://www.carroll-firm.com/taking-your-partnership-dispute-to-court-versus-resolving-it-outside-of-court/